The Hakone Kowakien Yunessun Hot Springs Amusement Park & Spa Resort, located at the base of Mount Fuji, is one of the only places outside your Uncle's bathtub where you can fully immerse yourself in a vat of steaming red wine.
The red wine pool features a 3.6m tall bottle of wine that pours Beaujolais Nouveau into the pool throughout the day. The spa is open to guests for only 12 days each year, so don't miss your opportunity to go. In addition to offering various traditional spa rooms, the HKYHSAP&S; Resort features several other themed spas including the Green Tea Spa, Coffee Spa, and Sake Spa.
Don't make an ass out of yourself, though you probably will.
Official Site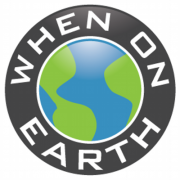 WOE Media
When On Earth Magazine is for people who love travel. We provide informative travel guides, tips, ideas and advice regarding places to see, things to do, what to taste, and much more for world travelers seeking their next dream vacation destination.