Relax in a Beer Pool at Starkenberg, Austria
Beerlovers might have only thought of this as a dream, but it's true. There actually exists a pool full of beer that's open for beer-crazed people to literally immerse themselves in beer.
Find out for yourself. Fly to Tarrez, Austria and look for the Starkenberger Castle. You'll be surprised to find not just one, but seven pools of beer inviting you for a warm relaxing dip. The Starkenberger Bierschwimmbad (Starkenberger Beer Bath) houses the world's only beer-swimming pools and the first of its kind dating back 200 years ago. Each pool measures up to 13 feet deep and contains about 42,000 pints of good ole' ale brewed at the Starkenberger brewery itself. Beer is said to be healthy for the skin, with clinical claims of healing open wounds, curing psoriasis, and improving blood circulation. Word has it that Cleopatra herself bathed in beer to make her skin and hair incredibly soft.
While you can order a mug for a poolside drink, drinking straight from the pool is highly discouraged, for obvious reasons.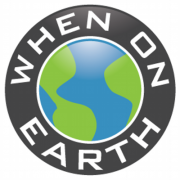 WOE Media
When On Earth Magazine is for people who love travel. We provide informative travel guides, tips, ideas and advice regarding places to see, things to do, what to taste, and much more for world travelers seeking their next dream vacation destination.