Realest Air Travel Terms You've Probably Experienced When Flying
Traveling is fun but only if you're at your destination, already doing the usual stuff like sightseeing and munching on some street food you're so unsure about. The word "traveling" looks so luxurious but for those who've done this for many times, you'll know it's not that fun at all. Remember when you're in the airport waiting for your flight? Think about that and the other things you expect to go after, something like boarding on the plane, looking for your seat, and just sit for hours until you land. These – to be all honest – don't belong to the things you're excited about every time you fly.
And maybe that's why words to describe every airport and flight experience are invented. Have you ever encountered or felt one of these?
That's not all, friends! For more of Mashable's funny air travel terms, click here. If you've got your own original entry for this visual dictionary, then share it with us!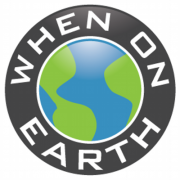 WOE Media
When On Earth Magazine is for people who love travel. We provide informative travel guides, tips, ideas and advice regarding places to see, things to do, what to taste, and much more for world travelers seeking their next dream vacation destination.