Reach the 7000-Meter Peak of Muztagh Ata: The Father of Ice Mountain
If you're an experienced climber and want to add a destination on your checklist – complete with amazing views from the summit with snow and glacier slopes – then you can find your spot in Asia. If you've thought about Mount Everest, you might be right but do that later. Let's take an easier route first and head to Muztagh Ata, which is known to be as one of the easy-to-climb mountains with 7000-meter peaks.
Muztagh Ata is located in China's largest province, Xinjiang (former Turkestan), a desert province bordering Pakistan, Afghanistan, Tajikistan, Kyrgyzstan, and Kazakhstan. It's known to be an "easy" 7000-meter peak because it can be easily accessed from the asphalted Karakoram Highway. Moreover, it's an easy climb without problems in directions if you take the normal route, but the wind wept slopes and harsh cold winds don't add to its known description as one of the easiest. Therefore, it isn't that easy unless you are fit and determined enough to beat the height and freezing winds.
The Muztagh Ata is right near the Old Silk road where nature can be simply described as stunning. It isn't also a wonder why this mountain got a name which means "Father of Ice" mountains with its glaciated summit covering 4 kilometers over Subashi Valley and Karakol Lake.
It's been debated about which range Muztagh Ata belongs to but most of it covers The Pamirs, with the rest on the Kunlun Shan area. To go here, you can choose to fly from any of the neighboring countries except Afghanistan.
Muztagh Ata was first climbed on by the famous explorer and cartographer Sven Hedin who tried to ascend by riding a yak. Unfortunately, the yak died and Hedin continued climbing on foot but ultimately failed to reach the summit. Famous climbers Bill Tilman and Eric Shipton also climbed the 7000-meter mountain but when they got close to the summit, they had to turn back because of the extreme cold. In 1956, Muztagh Ata's peak was successfully reached by the climbers of Soviet-China team, lead by Beletskiy.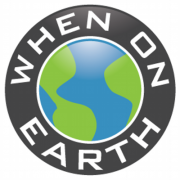 WOE Media
When On Earth Magazine is for people who love travel. We provide informative travel guides, tips, ideas and advice regarding places to see, things to do, what to taste, and much more for world travelers seeking their next dream vacation destination.