Plunge in Berlin's Floating Pool: The Badeschiff
In Berlin, there's a 105-feet long and 26-feet deep pool that floats on the East Harbor section of the River Spree. It's known as the Badeschiff (bathing ship), a favorite chill-out place by the locals and even by tourists. The perfect place you should be at in a hot summer.
The Badeschiff is created by Susanne Lorenz as an art project organized by the City Art Project Society of Berlin. It's complete with change rooms, shower rooms, wooden decks, hammocks and lounge chairs. There's even a small bar serving cocktails and live chill music that'll totally complement your relaxing day of swimming and sunbathing.
However, it's a different thing every winter. The pool turns cold as the river changes into an frozen sheet of ice. Don't fret when that happens because they also have saunas available in a totally covered Badeschiff.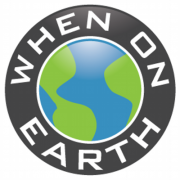 WOE Media
When On Earth Magazine is for people who love travel. We provide informative travel guides, tips, ideas and advice regarding places to see, things to do, what to taste, and much more for world travelers seeking their next dream vacation destination.