Old Car City U.S.A.: The World's Largest Old Car Junkyard
Collecting junk isn't a weird task. You get scraps like steel and sell them, pretty much for recycling, and that's it. But if you collect scraps and do it for the fun of it and never dispose any, that's not normal anymore. And Dean Lewis is happy to be one strange person for he owns the world's largest old car junkyard – the Old Car City U.S.A.
The Old Car City U.S.A. started as a general store in 1931, owned by the family of current owner Dean Lewis. The store sold various items like clothing, car parts, tires, and gasoline. In 1940, the 2nd World War had transformed the general store into a scrapyard, when the steel and tires became scarce and the family thought of making more money in scrapping cars.
However, Dean Lewis thought about something else. Instead of destroying the cars, he decided to preserve them. So when he acquired the family business in 1970, he started to make money and even got a loan just to buy all the old cars he can collect. His collection grew into Old Car City U.S.A. – the product of his years of passion.
The old car junkyard, Old Car City U.S.A., is located at White, Georgia. It's a 34-acre forested compound with three separate lots filled up by over 4,500 rusty unsalvageable midcentury American cars. Most of these cars are model year 1972 or older. As you roam around the area, you'll see old cars like a Chevy pickup, a T-boned Plymouth Valiant, a Ford Fairlane 500, a Packard Clipper, a DeSoto, and other old cars that you could see reclaimed by nature for 60 years or stacked on top of one another.
At the main building, you can see the rarer vehicles, including Lewis's favorite: a 1977 Lincoln Mark V, Elvis's last purchased car. Inside, odd collectibles and other Americana complete the vintage feel in the site. Go upstairs to Dean's art museum wherein you can see his decorated Styrofoam cups which he has been doing for 30 years.
Besides the rusty vintage cars, other items like antique toys, bicycles, school buses, and tractors are also seen in the Old Car City U.S.A. In the end, the general store turned scrapyard, is now an outdoor museum and a favorite site for photographers.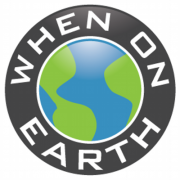 WOE Media
When On Earth Magazine is for people who love travel. We provide informative travel guides, tips, ideas and advice regarding places to see, things to do, what to taste, and much more for world travelers seeking their next dream vacation destination.