Watch The Odaiba Water Illumination Light Show In Japan
With all its stunning light shows occurring throughout the year, Japan might be the best place to go for a different kind of eye candy.
One of these beautiful light shows takes place in the artificial island of Odaiba, Tokyo. Gigantic images are projected into a water fountain sprayed in the bay across the Rainbow Bridge. The images measure up to 15 meters high and 40 meters across. In 2010, the images flashed were marine species promoting … The massive shark projected that seemed to be about to attack the commuters on Rainbow Bridge created a surreal and fantastic experience for the viewers.
The Odaiba Water Illumination light show runs four times after sunset in Tokyo between March to April each year.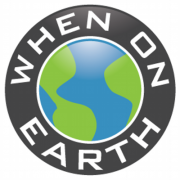 WOE Media
When On Earth Magazine is for people who love travel. We provide informative travel guides, tips, ideas and advice regarding places to see, things to do, what to taste, and much more for world travelers seeking their next dream vacation destination.