Nailympics: A Bizarre Fake Nail Competition
If there's any competition in the planet that would impress the likes of Lady Gaga herself, it would definitely be the Nailympics.
Established in 2001, the Nailympics (now known as Nailympia) was created to converge the world's top nail technicians to show off the best of their creativity.  Hundreds of nail experts, students and professionals, from up to 24 countries compete in categories such as gel sculpture, fiberglass tip, and fantasy nail art, using the latest nail care products. Competitions happen by region, but the biggest event takes place in London on September each year.
Resulting designs are overwhelming, to say the least. Spiky talons, intricately detailed manicures, and exorbitantly embellished claws are everywhere, redefining the standards of conventional manicures. The masterpieces are made using everything from dried from dried flowers, rhinestones, LED lights, and crushed seashells, as well as top-notch gels, wraps, and polishes from the best international nail companies such as KOKO Nail, Gellux Profile, and Essie.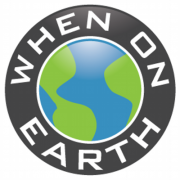 WOE Media
When On Earth Magazine is for people who love travel. We provide informative travel guides, tips, ideas and advice regarding places to see, things to do, what to taste, and much more for world travelers seeking their next dream vacation destination.