Museum of Bad Art: Boston's Ugliest Exhibit
While the Museum of Bad Art may not be everyone's first choice of destinations when it comes to exciting artistic excursions, this museum is completely unique in its approach to art, what it means to be artistic, and what qualifies as good and what qualifies as bad. Unlike other galleries and museums, where only the best art gets wall space, the Museum of Bad Art provides a forum for even the worst painters to display their art. Whether you are a serious art aficionado or just want to see some of the most ridiculous, poorly framed, poorly conceived art in the world, there is no better destination than the Museum of Bad Art.
How does the MOBA decide who makes the cut and who doesn't? The art they display is described as "too bad to be ignored." With more than 600 pieces on retainer, they only display around fifty at a time, but the exhibits constantly rotate, making every visit and new adventure into the conceptually and artistically flawed.
Based in Boston, Massachusetts, the MOBA is actually a collection of three individual galleries, all of whom share art and have a different exhibit at a different time. From terrible Mona Lisa recreations to the worst self-portraits and animal tributes in the business. But the best part about the MOBA is that all of this is done in good fun. The pieces are there to be ogled and demeaned and even made fun of. The descriptions, the guidebooks, and the art itself all has a spirit of fun.
While some art is actually donated by the artists themselves (or by the families of the artists), a lot of it is actually retrieved on garbage day, plucked by discerning collectors from trash cans along the curbside. The best part of the museum is undoubtedly the way the MOBA treats the art in their collection, as well as the acquisition of new art. The staff put on the same airs as any other museum, pretending to take acquisitions and displays very seriously, which really ads to the fun and hilarity of visiting the MOBA.
If you have a little extra time on your next trip to Boston, be sure to stop by one of their three locations and take a tour of some of the world's worst art.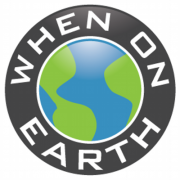 WOE Media
When On Earth Magazine is for people who love travel. We provide informative travel guides, tips, ideas and advice regarding places to see, things to do, what to taste, and much more for world travelers seeking their next dream vacation destination.