Marathon Des Sables: A Killer Race in the Sahara
If you had enough of the usual marathon and seeking for a killer race, head to the Sahara for the annual Marathon des Sables. Carrying only a kit for your basic needs while running under the heat of the scorching Sahara sun for 220 miles, this is no wonder the toughest footrace in the planet.
The Marathon des Sables started in 1986 by Patrick Bauer, a Frenchman who first tried to set his journey on the Algerian desert for 12 days covering 350 kilometers. He thought there could be people who're interested in doing the same type of race that will push them to the limit and thus, the Marathon des Sables was created. The race started with 23 participants and now, more than 12,000 participants are interested to join the race. Interested registrants even needed to enter 2 or more years in advance before the race.
The marathon is divided into six sections and its route changes per year. What a participant needs to prepare for are the things that should be really brought during the race for bag weight can greatly affect a runner's performance during the week-long race. From snack bars to anti-venom pumps, it's all up to runner. Water supply and tents are provided.
The heat that could reach up to 50C, the long path, the heavy bags, the sandstorms, the blisters and the reported deaths could be discouraging for those who are interested in this one-of-a-kind quest; but the stunning landscapes of the Sahara, new friendships, and the adventure itself towards the finish line is something that you can call self-rewarding.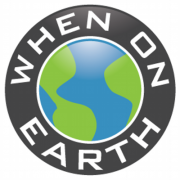 WOE Media
When On Earth Magazine is for people who love travel. We provide informative travel guides, tips, ideas and advice regarding places to see, things to do, what to taste, and much more for world travelers seeking their next dream vacation destination.