Lombard Street, a Very Crooked Street
With eight sharp hairpin turns down steep Russian Hill, Lombard Street in San Francisco has been reputed as the most crooked street in the world.
This famous one-way brick road situated between Hyde and Leavenworth Streets was designed out of necessity to reduce the hill's natural 27% incline, which is steeper than most vehicles are capable to climb. Funnily, the 400-meter lane is actually reserved for vehicles traveling downhill.
It's often known as the most crooked street in the world, however Ripley's Believe it or Not has bequeathed that title to neighboring Snake Alley in Burlington, Iowa.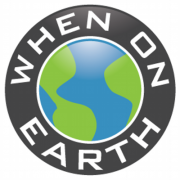 WOE Media
When On Earth Magazine is for people who love travel. We provide informative travel guides, tips, ideas and advice regarding places to see, things to do, what to taste, and much more for world travelers seeking their next dream vacation destination.