A Gigantic Stuffed Bunny on Top of a Hill in Italy
Hiking up the slopes of Northern Italy's mountainside, you might be surprised when you stumble upon a rather strange and unexpected sight: a giant pink rabbit sprawled on top of a hill. By the expression on its face and entrails spilled out at its side, it seems like it fell right out of the sky.
"Hase" or "hare" is a 55-meter long, 5-meter thick knitted bunny constructed by Vienna art collective 'Gelitin' on top of a hill called Colletto Fava, with the purpose of making its audience feel as tiny as Gulliver did in his Travels.
Made completely of fabric and straw, the giant stuffed bunny has been left there till it completely decays–with the help of weather and the occasional gnawing cattle, it's expected to be completely degraded by 2025.
Hikers are encouraged to climb over Hase and relax after a long trek, as long as the giant stuffed toy is still intact. You can reach Hase from the town of Artesina, Piedmont, in Tuscany, Northern Italy, else you can visit it virtually through Google Maps.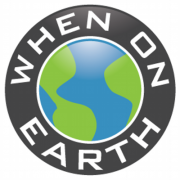 WOE Media
When On Earth Magazine is for people who love travel. We provide informative travel guides, tips, ideas and advice regarding places to see, things to do, what to taste, and much more for world travelers seeking their next dream vacation destination.