Know More About The Marine World At The Oceanographic Museum of Monaco
The Musée Océanographique de Monaco is a museum of marine sciences and home to the Mediterranean Science commission in Monaco Ville, Monaco. The museum was inaugurated in the year 1910 by Monaco's modernist reformer Prince Albert I.
The museum went through extensive renovations after which it celebrated its century in March 2010. The museum offers lots of opportunities for the younger generation to become aware and explore marine life further.
Let us go through the different programs offered.
In an open terrace, with a panoramic view of the Mediterranean Sea and Monaco, the museum provides visitors an opportunity to learn more about the turtles along with reptiles and other specimens now evolving in this dedicated space.
Meet the Predators at Shark Lagoon
One of the major attractions of the museum is the Shark Lagoon where visitors come face to face with the world's most dangerous predators, the marine wildlife. The giant aquarium is 6 meters deep with 450,000 liters of sea water. In the aquarium are found black tip sharks, a nurse shark, a hawksbill turtles, moray eels or majestic guitar line.
This is another major attraction of the museum, especially for the children. In here, visitors are allowed to have a unique experience with the flora and fauna of the Mediterranean giving them opportunity to touch 15 different species in a public pool for 45 minutes.
The Snapper Club is a 5-day program, where children are welcomed in a magical setting. The children are surrounded by a teaching team where multiple games and activities are carried out, related to oceans and its inhabitant animals. This club offers several programs during the school holidays.
Designed by Google, the liquid galaxy allows you to explore and enter an immersive exceptional universe, intuitively exploring the blue planet.
Being the museum of marine life, it tries not to withdraw animals from their natural environment. Instead, the species found at the museum are born and bred at the in-house nursery, which you can go through during your visit. Further, the museum looks upon the nursery aquarium as a means to preserving endangered species too.
So if you are looking forward to spend some time with the marine life, yet not so much in their natural habitat, the Musée Océanographique de Monaco is probably the best choice for you.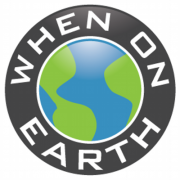 WOE Media
When On Earth Magazine is for people who love travel. We provide informative travel guides, tips, ideas and advice regarding places to see, things to do, what to taste, and much more for world travelers seeking their next dream vacation destination.