International Regatta of Bathtubs in Dinant, Belgium
Give your old tub new life by rowing it down the quirkiest boat race in Belgium: the International Bathtub Regatta.
Up to 50 bizarrely decorated bathtubs compete in this odd 1 km race down the River Meuse in the town of Dinant, southeast of Brussels. While speed is important, the dominating competition is boat design.
Participants bedeck their tubs in the strangest possible ways, limited by the competition's only rules: the boat must use a bathtub as a flotation device and propelled only by human force. Each year adopts a different theme, and contestants are encouraged to decorate their boats most representative of their region.
The first race started in 1982 when an eccentric Belgian man sold 40 used bathtubs at the local market to participants who fancied his crazy pursuit. Since then, the regatta is being held annually on August 15, the very day of the first race.
Admission is absolutely free for contestants and spectators.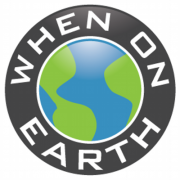 WOE Media
When On Earth Magazine is for people who love travel. We provide informative travel guides, tips, ideas and advice regarding places to see, things to do, what to taste, and much more for world travelers seeking their next dream vacation destination.