The Insider's Guide to Visiting Sydney, Australia
There's too much to see in Sydney. So if you want to experience the best sites but are limited on time, head's up and remember these different places – from the tourist favorites to hippie hubs – get a glimpse of what Sydney is all about.
1. Bronte Beach: Surf's Up
Bondi beach can be too overcrowded. If that's exactly what you're looking to avoid, just go for a walk south until you reach Bronte Beach, which is just a kilometer away. It boasts great coastal views and waves that call all surfers confident enough to ride them.
The bulky headlands and clusters of underwater rocks can make the surf and swim challenging. But once you've overcome the challenge and get into the ocean-fed lap pool beneath the south headland, you'll probably come back for more.
A large BBQ and picnic area, playground, showers, toilets, and cafes makes Bronte beach a perfect getaway beach especially for families.
2. Surry Hills: Release the Foodie
Sydney is a foodies paradise and features a long list of great restaurants.
Can't stick to one place, one cuisine, and want to go restaurant hopping? Roam around the streets of Surry Hills and discover food hubs that'll bring fireworks to your taste buds. Don't blame us if you have a hard time picking where to eat.
Surry Hills is indeed packed with tasty choices from double-crumbed pig's tail, to Vietnamese crisp chicken and mushroom spring rolls, to buttermilk pancakes with maple butter topped with deep golden puck of salt cod and slow-cooked egg, to wagyu burger on brioche, and to who-knows-what-will-come-up-next-to-tease. Surry Hills is definitely for you food hunters.
3. Australian National Maritime Museum: Time Capsule
The Australian National Maritime Museum is a family-friendly indoor and outdoor museum that showcases Australia's historic vessels. Kids can enjoy going aboard the submarine and operating the big maritime "toys" on display.
The museum is located at the northern end of Darling Harbour.
4. Powerhouse Museum: Brain Workout
Unique collections of history, art, music, design, science, technology, and industry all decorate the Powerhouse Museum, which is located in Ultimo near Darling Harbour. It doesn't only provide still images and huge displays, but also features all-Australian facts that'll teach visitors about the country's history, culture, and lifestyle.
From here, you can reach the Sydney Observatory to know more about the cosmos and see the Sydney Harbour landscape.
5. Luna Park: Worthy Harbor Views
Sydney's Luna Park offers wild rides that'll fit any size group looking for something exciting. But besides these main amusement attractions, don't you dare miss a glimpse on the amazing harbor views.
It's totally the place where your Ferris wheel and roller coaster rides give you sightseeing bonuses (besides the panic these rides bring).
6. Royal Botanic Gardens: Sit Back & Smell the Roses 
For those times when you want to connect with nature, you can visit the Royal Botanic Gardens, which will give you an utmost relaxing experience while feeding you knowledge about plants and horticulture. It even has open spaces that can accommodate those who'd like to do some team sports like football and volleyball.
Other than sports, the Royal Botanic Gardens is a fave for those who want garden weddings, picnics and other occasions that ask for peaceful and green surroundings.
7. Sydney Fish Market: Fresh Seafood
You are guaranteed to get the freshest catch at the Sydney Fish Market. The market has been known to be the largest market of its kind in the Southern Hemisphere and the third largest seafood market in terms of variety in the world.
You can visit here for your seafood fix from its six seafood retailers. There is also a bottle shop, green grocer, bakery, sushi bar, restaurants, gift shop and a gourmet deli around the area.
8. Blue Mountains: Sleep with the Mountains
The Blue Mountains aren't only worth for day trips. You can also book a night in any of the available cabins, chalets, and villas available within the area.
There's a huge selection that will suit your preferences – whether you want something that matches your budget or something that guarantees you a luxurious night.
9. Sydney Opera House: Glamorous Interiors
The iconic Sydney Opera House is truly a must-see, but don't forget to take a tour inside because beyond its shell-like (or wing-like) exteriors, the interiors are indeed breathtaking.
Joining a tour will make you see the hallowed theaters and foyers, and learn about the opera house's history.
10. Sydney Paddy's Market: Souvenir Hunting
You might be sticking to a promise that you won't get into tourist traps but there are times when you want to look for some souvenirs to take home after roaming around Sydney. If that's the case, Sydney's Paddy's Market is the place to visit.
Walking around the area makes you feel like shopping outdoors with its different stalls selling leather goods, kangaroo-themed items, T-shirts, pendants, mugs, and all the other usual souvenir items you can take home, all at cheap prices.
11. Sydney Harbour Sailing: Enjoy Under the Sun
Want to do sightseeing differently? Try out Sydney Harbour's sailing services where you can hire a yacht, sit back and relax, and explore the harbor for three hours under the sun.
You can even watch the migrating whales and dolphins from the yacht as you sail around the area.
12. Mrs. Macquarie's Chair: Walk Into a Postcard
To see the best landscape view, you can walk along the bend of the waters from The Rocks towards the Sydney Opera House. After passing the Opera House, continue walking for almost 20 minutes until you find the spectacular view that can always be found in most postcards of Sydney.
The whole sight captures the Opera House, Harbor Bridge, Sydney Tower, and landscape.
13. Taronga Zoo: Meet Other Friends
Wildlife! Your Sydney trip won't be complete without meeting the animals that can only be seen in Australia's wilderness. Kangaroos, koalas, Tasmanian devils, Australian sea lions, Greater Bilbies, wombats and more (over 350 species) can be found here.
Besides watching these animals do their usual habits, Taronga Zoo also shares ways to accomplish wildlife conservation and environmental sustainability.
14. King's Cross: Experience the Nightlife
Just a warning: King's Cross isn't the place for families to wander around at night. This place had a reputation of being Australia's drugs and red light district, where stripclubs, adult bookshops,and nightclubs all light up at dusk.
Now however, the Cross has evolved into a trendy place for those who want to  chill in its popular cafes and bars (together with the remaining adult shops and clubs).
15. Bridge Climb: Get to New Heights
The Sydney Harbour Bridge is a symbol of Australia, a majestic sight that amazes everyone with its size, height, and design. Why not climb on top of it? Yes, sure you can do it with Sydney's Bridge Climb.
You and the rest of the group will be guided from the base, to the tunnel and until you walk up to the arches and the summit of the bridge where you'll see the amazing views of Sydney. Be sure your knees aren't weak and don't forget to take photos!.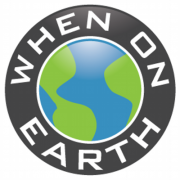 WOE Media
When On Earth Magazine is for people who love travel. We provide informative travel guides, tips, ideas and advice regarding places to see, things to do, what to taste, and much more for world travelers seeking their next dream vacation destination.