Incredible Facts about 30 of the World's Most Notorious Slums of All Time
When traveling, most people focus on tourist sites and beautiful scenery and ignore the more rundown areas. However, some of the world's most notorious slums have very rich, interesting histories. Below is a list of slums around the world with fascinating backgrounds.
1. Dharavi, India
Located in Mumbai, Dharavi is one of the largest slums in the world. Great Britain formed the British East India Company to begin trading in the East Indies, which paved the way for British colonization and rule of India in the 1800s. Mumbai became hub of urbanization in the following years during this time. It quickly became overpopulated and the neighborhoods segregated into European areas and "native" areas, with the "native areas becoming the slums. By 1947, Dharavi was the largest slum in India.
2. Rio de Janeiro, Brazil
While Rio de Janeiro is a huge tourist city buzzing with constant activity, one fifth of the city's residents live in favelas, or slums. Here, housing is unregulated and there is a much higher percentage of poor people compared to the rest of the city. The first slum in Rio de Janeiro was inhabited by soldiers and their families in the late 1800s.
3. Phnom Penh, Cambodia
The amount of people living in slums in Phnom Penh, Cambodia, has grown drastically in recent years, despite the city's efforts to relocate the inhabitants.
4. Cairo, Egypt
Cairo is home to a few famous slum neighborhoods, including Ezbet el-Haggana and City of the Dead. Ezbet el-Haggana purportedly has a population of over one million people. City of the Dead is a necropolis and cemetery located in southeastern Cairo where many ancient corpses are buried.
5. Kibera, Kenya
Kibera is a slum neighborhood of Nairobi and the largest urban slum in Africa. Like Dharavi in India, the good neighborhoods are mainly occupied by Europeans, while the slums are inhabited by Africans and non-European immigrants. A diverse neighborhood, Kibera has been home to various ethnic conflicts. The Kenyan government effectively ignores Kibera, providing it with no schools, running water, or basic services.
6. Libertador Bolivarian Municipality, Venezuela
Libertador Bolivarian Municipality is an area of Caracas in Venezuela with a population of over two million. Although many important political buildings are located there, it is also one of the world's largest mega-slums. This is likely due to the unexpected boom in migration of job-seekers to the area in the 1960s and 1970s.
7. Orangi Town, Pakistan
While Orangi Town, located in the city of Karachi, is considered to be the largest slum in Asia, only some parts of it meet the actual definition of a slum. It was a significant squatter settlement in the 1960s, which meant it went largely ignored by the government in terms of municipal development. The Orangi Pilot Project, which started in the 1980s, significantly improved the living conditions and amenities available to Orangi residents.
8. Bogotá, Colombia
Bogotá, Colombia's capital, has seen its fair share of violence due to gang, mafia, and terrorist activity. The surrounding area is quite rural and mountainous, but the urban part is one of the world's largest mega-slums.
9. Santo Domingo, Dominican Republic
Santo Domingo is the oldest continuously inhabited European settlement in the Americas. Today, one third of the population of the Dominican Republic lives in Santo Domingo, 65 percent of which live in slum neighborhoods.
10. Manila, Philippines
In the slums of Manila, there is an enormous pile of garbage 50 meters high called Smokey Mountain. The entire thing is probably about two million tons of garbage. People who live in the area make a living by picking up garbage and finding recyclables that they can sell.
11. Neza-Chalco-Iza, Mexico
Neza-Chalco-Iza is a combination of municipalities in the Mexico City metropolitan area that comprise the world's largest mega-slum in 2006. Many residents do have access to basic amenities, but the quality of these amenities is questionable, and the area is also very poverty and crime ridden.
12. Lima, Peru
On the outskirts of Lima, there is a large conglomeration of shanty towns nicknamed pueblos jóvenes. Many of the houses aren't really houses at all, but rather worn-down shacks, many of which lack running water and electricity. These little towns have turned into significant districts that make Lima the fourth-largest city in the Americas.
13. Accra, Ghana
Waste collection, water, and electricity services have not been able to keep up with the recent explosion of immigration to Accra, resulting in the development of many large slums. The fishing communities of Jamestown and Usshertown are the oldest districts of Accra. They receive a relatively large amount of tourism despite the general squalor of the area.
14. Monrovia, Liberia
Monrovia, the capital of Liberia, is located on the Atlantic coast of the country. West Point is a township of Monrovia that lies on a peninsula, and it also happens to be one of Monrovia's largest slums. Because of its location on a peninsula, there has been a lot of degradation in the area as it slowly erodes into the ocean.
15. Windhoek, Namibia
Otjomuise, a township in Windhoek, derives its name from the hot springs in the area. The housing largely consists of makeshift shacks made of sheet metal with no amenities like running water and toilets.
16. Cape Town, South Africa
Joe Slovo is an informal settlement in the town of Langa, a suburb of Cape Town. It was named after activist Joe Slovo, a man who contributed to the fight to end apartheid. There are many other informal settlements with the same name in South Africa, but with a population of about 20,000, the one in Langa is the largest.
17. Dhaka, Bangladesh
Begunbari is a slum in Dhaka, Bangladesh where residents live in hundreds of shanties. In 2012, it was ravaged by a fire, leaving a majority of the residents homeless.
18. Hong Kong, China
Kowloon Walled City was originally a military fort in Hong Kong, but turned into a densely populated settlement. In 1993, the Hong Kong government began evicting residents and demolished the neighborhood over the next year. The settlement was replaced by Kowloon Walled City Park, which displays artifacts from the city.
19. Cité Soleil, Haiti
Cité Soleil is a shanty town in Haiti with a very young population. Residents are plagued by extreme poverty, violence, and disease (the sewage system is a series of open canals). It is considered to be one of the poorest and most dangerous areas in the Americas.
20. Hidalgo County, United States
In the south of the United States, colonias are unregulated informal housing settlements with poor sanitation, poorly-constructed roads, and a lack of potable water. Hidalgo County is a representative example of these colonias. It began as a settlement of Mexicans looking for farm work in the United States, but was quickly exploited by wealthy landowners. Today, many people in Hidalgo County live in a slum, and 50% live below the poverty line.
21. Melbourne, Australia
Shortly after Melbourne was founded, many red light districts formed, characterized by prostitution and petty crime. One such district is the Little Lon district, which was home to many brothels, cigar shops, and houses occupied by prostitutes. Since then, the district has risen out of its slum status and lost much of its former notoriety.
22. Havana, Cuba
There are a few shanty towns in Havana, but most of the city's slums are concentrated in the Old Town. Many people live in solares, which is a large mansion or hotel turned housing unit for up to 60 families.
23. Belgrade, Serbia
Another notorious slum that has since been eradicated is Cardboard City in Serbia's capital of Belgrade. All of the houses were constructed with poor-quality materials such as cardboard, plywood, and nylon bags. The settlement was evicted in 2009 after three unsuccessful previous attempts by the city government.
24. Madrid, Spain
The largest shanty town in Western Europe is located in Spain's capital of Madrid. The area is characterized by violence due to the local drug gangs.
25. Istanbul, Turkey
Sultanbeyli began as a village built on farmland. It currently has a population of over 250,000 people.
26. San'a', Yemen
In Yemen's capital of San'a', there is a slum community called Mahwa Aser. In July 2008, violence erupted in Mahwa Aser as police invaded the community and tried to evict residents, resulting in the destruction of about ten homes.
27. El Mina, Mauritania
El Mina is unfortunately known for its poverty and prostitution, giving it a bad reputation. Many of the 95,000 inhabitants are the descendants of slaves.
28. Bangkok, Thailand
The Khlong Toei District is an infamous slum neighborhood in Bangkok, Thailand. Despite this, it is also a port along the river and the site of a major market.
29. Manchester, England
In the early 1800s, Little Ireland was a slum district in Manchester populated largely by poor Irish immigrants. The slum conditions didn't last very long, however, because in the 1840s, residents were evicted and the district was demolished in order to make way for a railway line. During its short life, Little Ireland was an example of a typical Irish slum in industrial England.
30. Kinshasa, Democratic Republic of the Congo
The wealth gap is highly apparent in Kinshasa, the capital of the Democratic of the Congo. Affluent families and universities live along the river alongside poverty-stricken slums.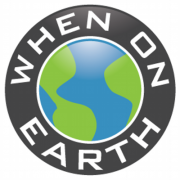 WOE Media
When On Earth Magazine is for people who love travel. We provide informative travel guides, tips, ideas and advice regarding places to see, things to do, what to taste, and much more for world travelers seeking their next dream vacation destination.