Journey To Middle Earth Without Leaving Earth: Hobbiton Tours In New Zealand
What once existed only in the imagination of millions of Tolkien readers has now been brought to life in a humble piece of farmland in New Zealand and is there to stay for good.
Hobbiton, the miniature village of hobbits (furry-footed halfings), in J.R.R. Tolkien's Middle Earth can now be visited by fans via plane to North Island, NZ. A sprawling green countryside as far as the eye could see, dotted with burrowed hill-houses or hobbit holes of all shapes and sizes. The community is complete with a mill, a bridge, a pub (the Green Dragon), and Bilbo's famed party tree.
But before its transformation Hobbiton used to be the humble, obscure Alexander family farm. In 1999, Sir Peter Jackson in his heli-search for locations for his The Lord of the Rings adaptation, chose the picturesque farmland to represent provincial Shire in Tolkien's fantasy world. With the help of the a brute workforce comprising of the New Zealand Army itself, the production team overhauled the entire land to built the magnificent movie set according to the whims of the meticulous filmmaker. While some parts of the Hobbiton set have been destroyed, the fictitious village was renovated with permanent structures in 2011 for the The Hobbit film series.
Hobbiton is only accessible by tourists through guided tours. Though visitors aren't allowed to enter the Hobbit holes, there are several luxurious farm stay options in the area. For meals, a café called The Shire's rest serves roast beef, chicken, lamb and lamb dinners, while the Green Dragon serves the Shire's famed ale including Girdle Fine Ale, Sackville Cider, Oak Barton Ale, and Southfarthing Ginger Ale. The only thing missing? Rosie Cotton's fine dancing. For cheap flights to New Zealand, check out the flights page of webjet.co.nz.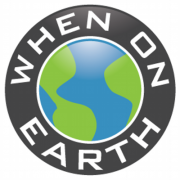 WOE Media
When On Earth Magazine is for people who love travel. We provide informative travel guides, tips, ideas and advice regarding places to see, things to do, what to taste, and much more for world travelers seeking their next dream vacation destination.