Hear the Musical Drainage Pipes of Dresden, Germany
The only house that sings in the rain stands in the quirky neighborhood of Äußere Neustadt in Dresden, Germany.
It's called the Hof der Elemente of the "Courtyard of Elements", designed to turn the ordinary pitter-patter of rainy weather to a wonderfully unique symphony that rings throughout town. Tourists brave the weather just to hear this extraordinary musical sensation.
The Hof der Elemente is part of the Kunsthofpassage series of courtyards that display artistic talent from young locals who are also residents in its surrounding apartments. Sculptor Annette Paul and designers Christoph Rossner and André Tempel decided to create a musical spectacle out of their own abode to contribute in this art experiment.
Inspired by the Rube Goldberg Machine, they arranged pipes and funnels that meander across a brightly painted wall in a Dr. Seuss-like fashion to produce an enchanting harmonic in the event of rainfall. A little something to cheer the town up during dull and dreary weather.
Other installations in the Kunsthofpassage include Hof des Lichts (Courtyard of Light), Hof der Tiere (Courtyard of Animals), and Hof der Metamorphosen (Courtyard of the Metamorphoses), each created by different artists with a different concept in mind.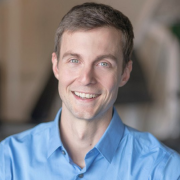 Ethan Allen
Ethan started traveling with his family at the age of 10 and has since visited dozens of countries on six continents. He loves discovering new destinations, predicting trends, and turning amazing travel experiences into inspiring stories.