The Grand Pacific Drive – Australia's Bucket-List-Worthy Drive
Fancy a road trip around New South Wales?  Make sure your itinerary includes the Grand Pacific Drive! This 140-kilometer drive from Sydney's Royal National Park to Nowra is a trip of a lifetime, where you will enjoy New South Wales' stunning ocean views, picturesque landscape, and a plethora of activities that excite and unwind. So if you're the road-trip type, buckle in and prepare to take the trip of a lifetime.
Not just a highway
Due to Australia's vast natural landscape, picturesque roads are not entirely uncommon, but the Grand Pacific Drive is New South Wales' gem. Not just serving motorists who want to reach the Southern Coast or to Sydney faster, the drive takes you through a number of picturesque local destinations in New South Wales, namely Wollongong, Shellharbour, Kiama, Seven-Mile Beach, and Nowra.
There are many routes for visitors, but the most popular is the Sydney to Wollongong route. The drive starts at Royal National Park, which is 45 minutes south of Sydney International Airport. At the park alone, you can jumpstart your journey with various activities as well as a relaxing drive through lush forests.
The seaside city of Wollongong has beautiful beaches and is a haven for paragliders. Within the Illawarra region, some of the attractions are the Illawarra Fly Tree Top Walk and the Nan Tien Temple, not to mention the various lookouts in Wollongong to enjoy the best views of the city.
Further south, Jervis Bay offers many things to do, including dolphin and whale watching, paddle boarding, the spectacular White Sands Walk. Plan your trip to Jervis Bay here.
Driving from Wollongong, pass by Shellharbour with its famous strip lined with oceanfront cafes. Its Bushrangers Bay is good for SCUBA diving and snorkeling – the bay is home to a massive sea cliff. Then enjoy food and wine tours at Kiama. There are must-see local beaches and not to be ignored is Kiama's blowhole.
Along the way, you will be treated to amazing views of the countryside, lovely villages, beaches, forests, and other natural beauties of Australia's natural resources.
Sea Cliff Bridge
The most iconic image of The Grand Pacific Drive is no doubt the Sea Cliff Bridge. This cantilever bridge is an engineering marvel as its gracefully swerves following the shape of the cliff beside it.
The original structure is a 19th-century road to service coal mines in Illawarra but reports of rockfalls from the cliff to the road caused public concern. The outcry was hard to deny, closing the road for years. When the new bridge was built and reopened, it instantly became one of New South Wale's most beautiful modern structures.
The Sea Cliff Bridge is built 50 meters away into the sea to protect the bridge and motorists from falling rocks. Raised 41 meters above, you will get a great view of the ocean. There is also a pedestrian walk to fully appreciate the view, especially during whale migration. Sea Cliff Bridge as an attraction is best seen from one of the lookouts of Wollongong in Bald Hill.
The Grand Pacific Drive is not just a coastal drive, but also a modern landmark, gateway to various local destinations, and a way to capture the different things to see and do in New South Wales. So go ahead and enjoy the ride! Ready to plan your visit? Start your journey online at the Grand Pacific Drive page of visitnsw.com or by checking out the official Grand Pacific Drive site.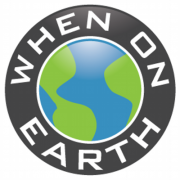 WOE Media
When On Earth Magazine is for people who love travel. We provide informative travel guides, tips, ideas and advice regarding places to see, things to do, what to taste, and much more for world travelers seeking their next dream vacation destination.