Meet the "Goblins" of Goblin Valley State Park in Utah, USA
Nature can be really weird, and sometimes it invites you to bask in its oddness in strange, compelling ways. One such natural wonder is the Goblin Valley State Park, a truly unique scenery that won't just meet you but will also surround you with its goblin-like hoodoos.
One of Utah's best attractions, the Goblin Valley State Park sits nearby Hanksville, a town southeast of Salt Lake City. The "goblins" that you see are a result of years of soft sandstone erosion. In some parts, close rock formations form a maze-like playground that may excite the explorers at heart. You can also enjoy the flat valley floor, marvel at the sandstone towers, walk in slot canyons or just head under the shade of the overlooking platform while enjoying a wider view.
Furthermore, you can also do some hiking, biking, riding ATVs and camping inside and outside the park. There is no specific route to reach the goblins but you can roam around the park and discover them popping out in unexpected places, depending on how wild your imagination is at that moment.
You can enjoy the Goblin Valley State Park experience best during spring or fall.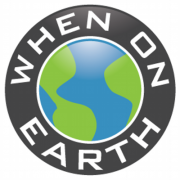 WOE Media
When On Earth Magazine is for people who love travel. We provide informative travel guides, tips, ideas and advice regarding places to see, things to do, what to taste, and much more for world travelers seeking their next dream vacation destination.