Go Sightseeing Along The Tateyama Kurobe Alpine Route
Hiking or going for a scenic drive is just too mainstream, which presumably is why the masterminds behind the 37 km Tateyama Kurobe Alpine Route in Japan's Northern Alps opted to carry its sightseers using 5 different modes of transportation. There are 8 distinct legs to this journey, and when you split the distance between them, you'll be changing your vehicles faster than a robber after a bank heist.
The route was built between Tateyama, Toyama and Ōmachi, Nagano, but because it takes 6 transfers and about 5 hours to complete it's not practical for normal use. However it is famous for 20m high snow walls that close in on the roads in the spring, and for spectacular views that open up onto the Tateyama Mountain Range as you hop between railroad, cable car, bus, trolleybus and ropeway.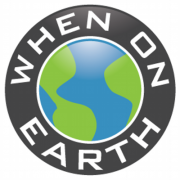 WOE Media
When On Earth Magazine is for people who love travel. We provide informative travel guides, tips, ideas and advice regarding places to see, things to do, what to taste, and much more for world travelers seeking their next dream vacation destination.