Glow-in-the-Dark Skatepark in Vassiviere, France
On the island of Vassiviere, France, lies a skater's paradise.
Two thousand square feet of surface area of smooth concrete perfect for awesome skateboarding stunts. The best part? It glows in the dark.
Called 'Otro', this skatepark was conceptualized and designed by Koo Jeong Ah, a Korean artist who wanted to plant a surprise dreamscape in the middle of the European wilderness. In cooperation with the Belgian firm L'Escaut Architectures and skate collectives Brusk and Barricade, Koo built this otherworldly skatepark using phosphorescent concrete. The project was finished in 2012.
This illusory skatepark is open to all skaters at any time of the day (or night).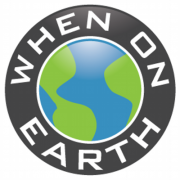 WOE Media
When On Earth Magazine is for people who love travel. We provide informative travel guides, tips, ideas and advice regarding places to see, things to do, what to taste, and much more for world travelers seeking their next dream vacation destination.