A Gigantic Underwater Girl Sculpture Carrying the Ocean in The Bahamas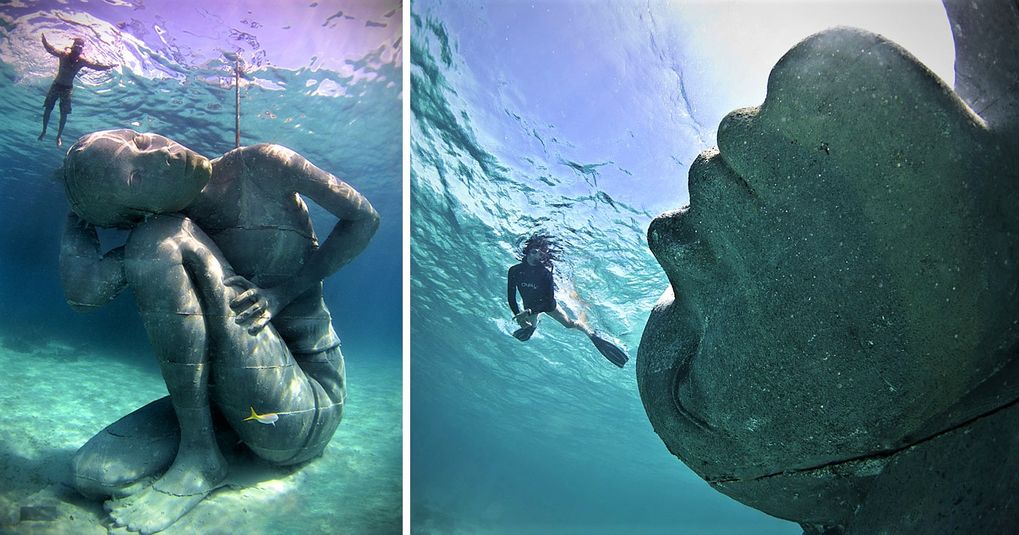 You might already know Jason deCaires Taylor and his underwater sculptures. But maybe you want to take a closer look at one of his gigantic sculptures known as the "Ocean Atlas".  Ocean Atlas is a massive girl beneath the ocean waters off the coast of Nassau in the Bahamas.
If there's the Greek god Atlas who carried the world on his shoulders, there's Ocean Atlas who carries the weight of the ocean on her shoulders.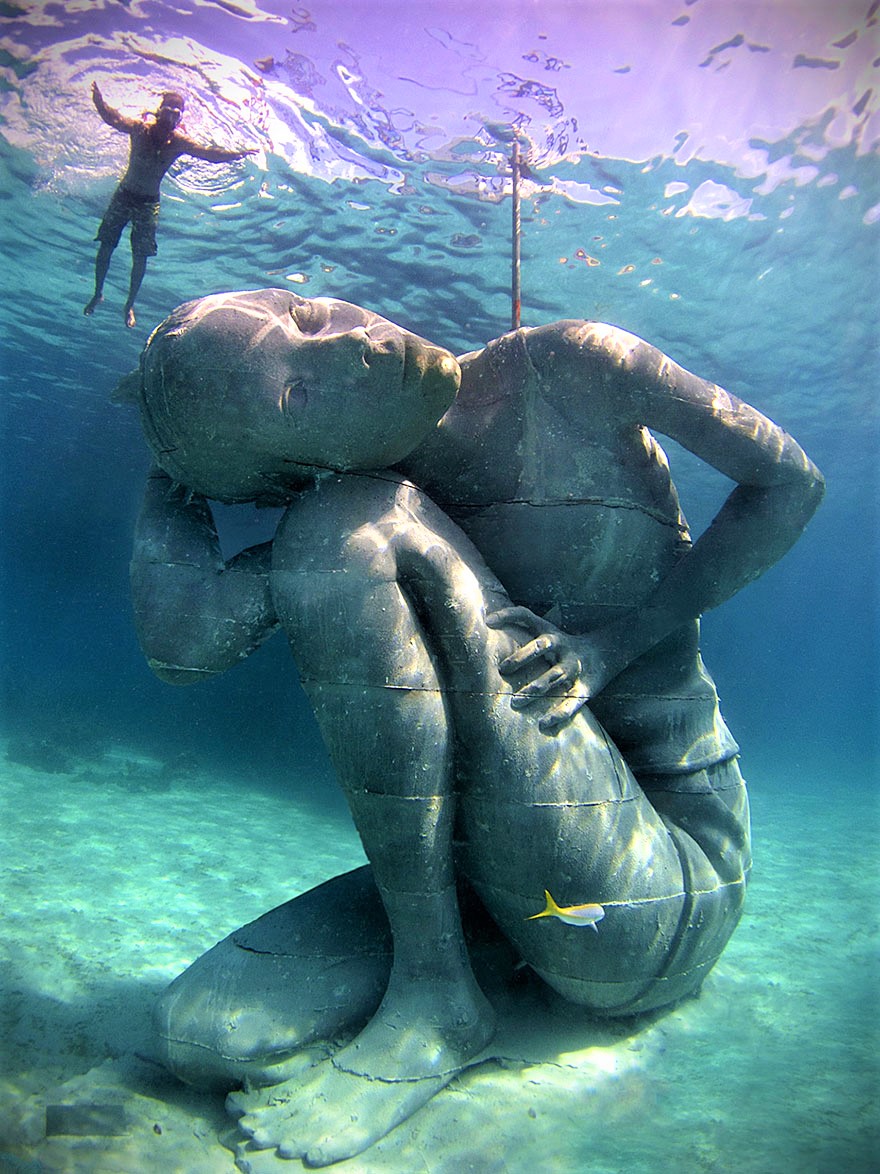 The Ocean Atlas has a height of 5.5 meters and a weight of 60-tons. It is made of pH-neutral cement which allows corals to grow in its body. Just like his other works, the giant sculpture turns into an artwork that will later be a colorful underwater home of the corals that'll be a part of the ocean.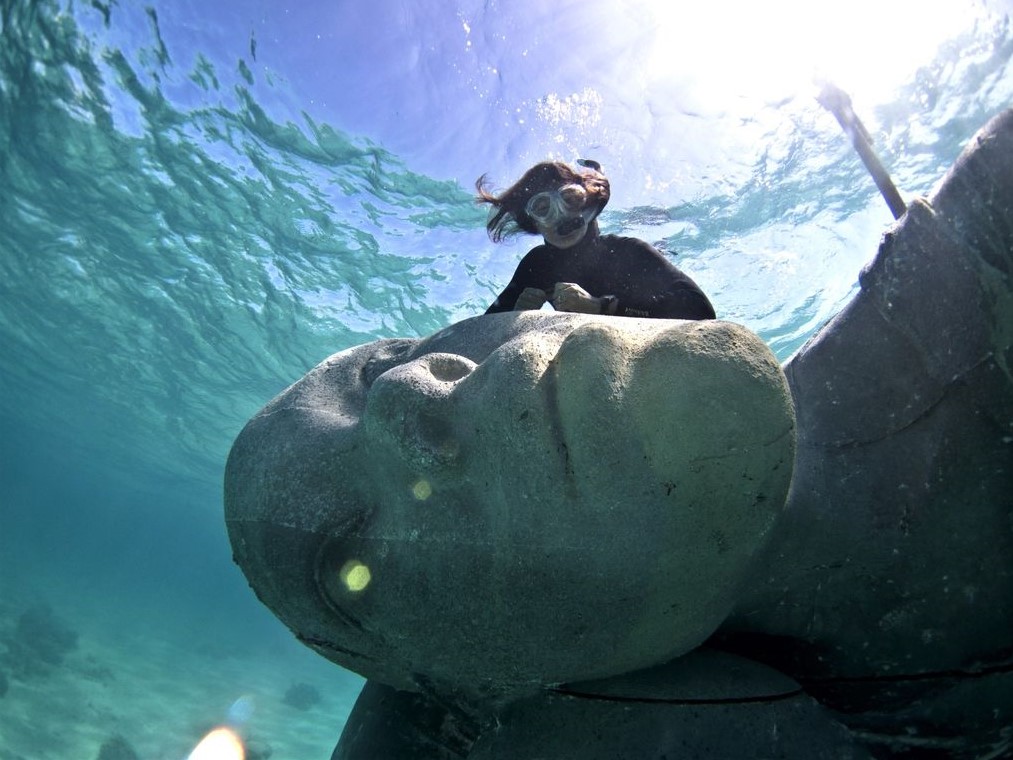 Since early childhood, the sculptor has been in love with the seas and reefs. His love with the underwater life and skill in sculpture-making has paved way to make him create these beautiful artificial reefs that every diver will love to discover.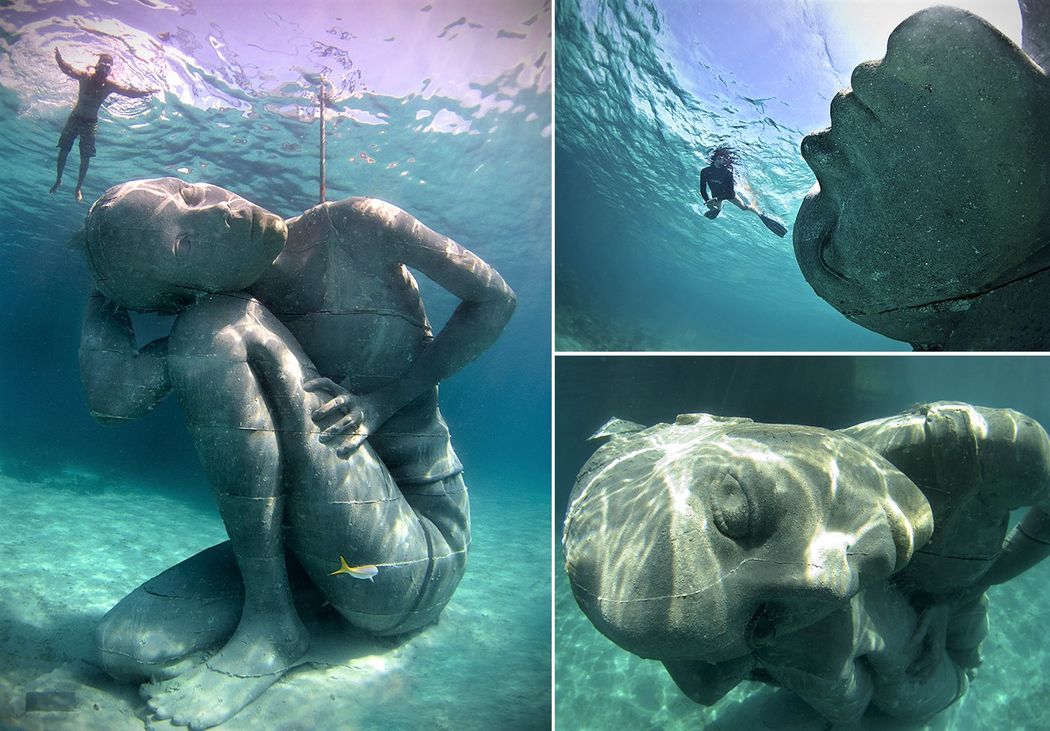 The material used in his sculptures isn't just an ordinary type of cement. The cement he used is comparable to the one used in building Roman bridges, which remain some of the oldest remaining architecture. These sculptures are guaranteed to last for hundreds of years to help then coral reefs further develop.
Go here if you want to see more of Jason deCaires Taylor's works which are mostly located in the waters of Mexico.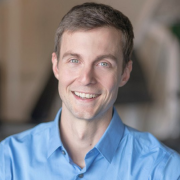 Ethan Allen
Ethan started traveling with his family at the age of 10 and has since visited dozens of countries on six continents. He loves discovering new destinations, predicting trends, and turning amazing travel experiences into inspiring stories.