Get Down and Dirty at the Boryeong Mud Festival in South Korea
Koreans are known to be very conscious of their looks. But it's funny how they would celebrate that in a festival which gets them all grossed up covered in mud.
Said to do wonders for the skin, Boryeong's mud is the highlight of the world's hottest new party scene: the Boryeong Mud Festival. Truckloads of this magic mud is transported from the Boryeong mud flats to Daecheon beach and dumped in mega mud pools and huge bouncy inflatables for the ultimate Asian spring break that attracts up to two million tourists every year.
Go wild with a bunch of crazy, scantily-clad people covered in muck wrestling and tumbling or simply chill out in the mud spa for a relaxing mud massage that's great for both stress relief and skin rejuvenation.
Watch out for the Boryeong Mud Festival at Daecheon Beach, Boryeong, south of Seoul lasting for an entire two weeks in July every year.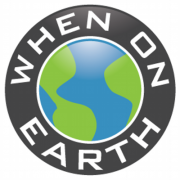 WOE Media
When On Earth Magazine is for people who love travel. We provide informative travel guides, tips, ideas and advice regarding places to see, things to do, what to taste, and much more for world travelers seeking their next dream vacation destination.