GearPods Backcountry Adventure System Giveaway
Survival Month on WhenOnEarth continues with our second giveaway thanks to GearPods. Enter using the form to the right for your chance to win a GearPods Backcountry adventure system.

Contest open to residents of the United States. Must be 16+. 
What is the Backcountry Adventure System?
The Backcountry Adventure System is a unique first-aid kit, survival kit, and outdoor cooking set that's about the size of a water bottle. If you haven't connected the dots yet, what that means, is that without compromising space and mobility, you'll have at your fingertips a range of survival tools for starting a fire, navigating, signaling, purifying water, fishing, repairing clothes or gear, cooking, boiling water, and treating minor wounds.
A Two-in-One Kit
The GearPods Backcountry system is GearPods' leading multi-kit system, combining a comprehensive first aid kit (GearPods Health) and a set of survival tools with a self-contained cooking system (GearPods Survival Pro).
This lightweight and compact adventure system is a perfect kit for beginner and advanced backpackers and survival enthusiasts. The Backcountry makes for a great gift and offers extensive capabilities without compromising mobility.
You can order the Backcountry kit from the official site here or check it out on Amazon here. But before you do, make sure to enter above for your chance to win one free :).
Some Eye Candy
Specs
Compact but comprehensive first aid kit for treating minor wounds and injuries.
An integrated kit system that is compact, waterproof, durable.
Range of survival tools for starting a fire, navigating, signaling, purifying water, fishing, and repairing clothes or gear.
Includes the GearPods Stove, GearPods CookMug (with snap-in lid), GearPods Windshield, and solid fuel tablets for boiling water and cooking.
GearPods fit anywhere most sports bottles fit, it is easy to pack and keep accessible.
See it in action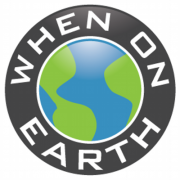 WOE Media
When On Earth Magazine is for people who love travel. We provide informative travel guides, tips, ideas and advice regarding places to see, things to do, what to taste, and much more for world travelers seeking their next dream vacation destination.