For the Hipster Traveler: 7 Underrated Cities in the United States
The United States is huge. So huge that it isn't just right to travel to New York and Los Angeles and call it a travel wrap. USA has a lot to offer and if you're on the hipster's side who doesn't want to touch anything mainstream in this country, there are places where you can be a foodie, a spiritualist, a drunkard, an art enthusiast, or all of that in a cool yet outside-the-trend way. Better say you've been to these seven underrated states in the USA before they get popularly cool right?
1. Savannah, Georgia
Savannah is known to be the oldest city in the US and known for its cobblestone streets and historical buildings. If history is your thing, you can walk through the beautiful squares of Savannah's historic district and look at the impressive and informative displays of Old Fort Jackson. Visit the only neo-gothic Jewish sanctuary in the United States, Mickve Israel Temple, or go to the oldest Roman Catholic Church in Georgia, the Cathedral of St. John the Baptist.
2. Charleston, South Carolina
Charleston is considered as one of the oldest settlements in the United States. Just like Savannah, Charleston looks like a place stuck in the past for its antebellum architecture, green landscape, and some haunted sites. If you're looking for the best in Charleston, you can start with The Charleston Museum which claims to be the first museum in the country, and the longest cable-stayed bridge, the Arthur Ravenel Jr. Bridge. For picture perfect landscapes, you can visit Middleton Place, Magnolia Plantation and Gardens, or Audubon Swamp Garden. For ghost hunting, there are spooky places like St. Philips Graveyard and the Unitarian Church Graveyard for your excitement.
3. Durango, Colorado
Durango is the place for those who want some adventure in their vacations. For the kids and those who feel like kids who want to ride a real steam train, you can visit the Durango and Silverton Narrow Gauge Railroad and Museum. During summer, you can choose from a variety of outdoor activities such as whitewater rafting through the rapids of the Old West, hike or bike through the almost-500-mile Colorado Trail, or horseback riding in Rapp Corral. In winter, Durango offers an awesome experience for those who want to ski and ride on a snow bike or snowmobile in Durango Mountain Resort.
4. Asheville, North Carolina
Located between the Blue Ridge and Smoky Mountains, Asheville is known to be the setting of the movie The Hunger Games. But other than just a shooting location, Asheville holds the title as America's Beer City. Here, you can enjoy choosing from about a hundred of beers and hop around 18 craft breweries. But if beer is not your thing and you're looking for a place to get in touch with nature, you can drive along the Blue Ridge Parkway or the 11-mile Tail of the Dragon.
5. Albuquerque, New Mexico
Albuquerque sounds underrated enough that Breaking Bad's Walter White decided to put up his meth lab here. But instead of looking for meth, go around the town for that natural high. Visit the Old Town where you'll discover the historical homes and the evident Spanish influence through the setting of its central plaza. Go prehistoric in the Petroglyph National Monument where you'll witness over 15,000 prehistoric rock images drawn on the West Mesa volcanic escarpment. In the end you can literally go high by riding a hot air balloon or taking the Sandia Peak Tramway to overcome your fear of heights and conquer the amazing sights from above.
6. Portland, Maine
Portland in Maine isn't as hipster as its friend with the same name in Oregon. But what's special about Portland here is its art scene, food, coffee, and outdoor activities (almost hipster). For art enthusiasts, there's the Institute of Contemporary Art, Portland Museum of Art, and the event called First Day Art Walk where artists and galleries are encouraged to install their works in the Congress street festival zone.
Portland was once called America's Foodiest Small Town and there's no doubt it still is even to this day with a long list of eateries to discover plus the breweries and coffee shops available. If you don't know where to start, you can join the Maine Foodie Tour for a taste of Portland's culinary history, or just go for a seaside restaurant and order a lobster that won't disappoint you.
7. Sedona, Arizona
Sedona is a peaceful location where you can live with nature or stay in a luxurious room while still feel the oneness with the surrounding red rock monoliths standing on the high desert floor. Sedona attracts those spiritualists who seek enrichment through the powerful vortexes that are believed to unleash an energy field that resonates with all those who come in contact. As a center of the New Age movement, Sedona encourages you to connect with its healing practitioners, spiritual counselors, life coaches, and more. Sedona is also perfect for those visitors who want to see the otherworldly through some of the city's popular UFO hunting tours.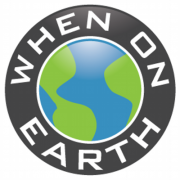 WOE Media
When On Earth Magazine is for people who love travel. We provide informative travel guides, tips, ideas and advice regarding places to see, things to do, what to taste, and much more for world travelers seeking their next dream vacation destination.