Fall In Love With The Beautiful Town of Garmisch-Partenkirchen in Germany
A long time ago, Adolf Hitler wanted Germany to host the 1936 Winter Olympics. Unfortunately, the host town doesn't have enough hotel rooms which almost made the International Olympic Committee pass over the country. Hitler, of course, doesn't like the idea so it made him join two different towns: Garmisch and Partenkirchen. And finally, a new town was made large enough to host the big event.
Garmisch-Partenkirchen isn't only eligible as a winter spot because of it's size. The town is actually located at the base of Zugspitze, the country's tallest mountain that reaches high more than 9,000 feet, making it perfect for skiing and for other winter sports.
Even though the town has been combined for years, you can still see the distinct differences between the two with Garmisch's modern look and Partenkirchen's fresco-filled, cobblestone streets. Despite the differences, the town as a whole is truly one of Germany's majestic must-sees.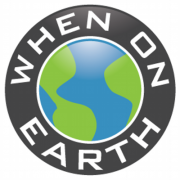 WOE Media
When On Earth Magazine is for people who love travel. We provide informative travel guides, tips, ideas and advice regarding places to see, things to do, what to taste, and much more for world travelers seeking their next dream vacation destination.