Dive with the Sharks in Gaansbai, South Africa
In the advent of those bloody Hollywood thrillers, the Great White Shark has become the object of many a man's worst nightmare. It's for this reason that thousands of insane tourists fly to South America to get up close and personal with the world's most feared predator.
Shark cage diving finds its center in Gaansbai, South America, a few hours north from Cape Town. It's in Gaansbai where people can access the population of 2,000 great whites out of the 5,000 existing worldwide. Divers are put inside a steel cage and lowered into the water as the sharks begin to flock over at the smell of live prey.
While fish chum are used to lure sharks in as bait, the smell of human blood is enough to get them in a frenzy for the kill. It's usual to find them banging at the cages with their huge fearsome teeth. Galvanized steel cages are tried and tested shark-proof, but as always, accidents can happen.
Great White Sharks occur year-round in the Gaansbai area, but they concentrate in higher numbers during mid-year from June to September, when more than 10,000 Cape fur seals are born in Geyser Rock, a nearby islet.
Dives cost about $150 for a half-hour dip—either the best 30 minutes of your life… or your last.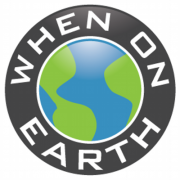 WOE Media
When On Earth Magazine is for people who love travel. We provide informative travel guides, tips, ideas and advice regarding places to see, things to do, what to taste, and much more for world travelers seeking their next dream vacation destination.