Explore Our Solar System in Zagreb, Croatia
Sure, those infographics that put the planet sizes in perspective are great, but have you ever wanted to get even better acquainted with our solar system? If you have, you'll be happy to learn that in Zagreb, Croatia you can. You can explore our solar system and even travel from planet to planet in what can only be described as a city-wide scavenger hunt.
In 1971 Ivan Kožarić created the Prizemljeno Sunce (The Grounded Sun) installation, which is basically a bronze sphere 2 meters in diameter. And in 2004 artist Davor Preis added to this exhibit with his Devet Pogleda (Nine Views) installation. He made models of the 9 planets of our solar system (Pluto was demoted in 2006), and strategically placed them all around Zagreb. With the planets' sizes and distances made to the same scale as the Grounded Sun, Zagreb now has a city-wide model of solar system.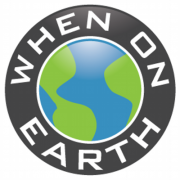 WOE Media
When On Earth Magazine is for people who love travel. We provide informative travel guides, tips, ideas and advice regarding places to see, things to do, what to taste, and much more for world travelers seeking their next dream vacation destination.