Experience Yi Peng's Magical Festival of Lights, Thailand
Yi Peng, also known as Yee Peng, is a festival of lights which is celebrated in the northern part of Thailand. Year after year, the feeling of magic permeates the air as thousands of lit lanterns are released into the clear, night sky. The festival is celebrated simultaneously every year with another festival of lights, Loi Krathong, which is observed in the whole of Thailand and parts of Burma and Laos. Yi Peng does not only attract local participants, but also draws eager tourists from all over the world. A festival in honor of Buddha, Yi Peng Festival is celebrated with special fanfare in Chiang Mai.
General Information
Yi is said to mean "two" while Peng means a "full moon day". Yi Peng is the full moon day in the second month of the Lanna lunar calendar, this month being equivalent to the twelfth month of the Thai lunar calendar. Unlike in Loi Krathong where lights are made to float on a river, lit lanterns are released into the sky during Yi Peng Festival. This turns the sky in Chiang Mai into a breathtaking spectacle.
When these Lanna-style sky lanterns are released into the sky, people whisper a wish on them. The lanterns are believed to bring bad luck or misfortune to the people who release them when they go out of view before having their lanterns' light extinguished.
The biggest sky light display is held in Chiang Mai, the capital of the ancient Lanna Kingdom. There are two versions of the Yi Peng Festival: a free one and another intended exclusively for paying tourists. There are also other special attractions for the duration of the festival, including traditional Lanna dance, parades, firework displays and beauty pageants. The festival promises to be an experience that will likely linger in people's minds for a while longer after the celebration.
One of the factors that make the period of the Yi Peng Festival a wonderful time to visit the Chiang Mai area in Thailand is that Loi Krathong is also celebrated at the same time. This means that you will be able to behold captivating lights floating in the sky above and in rivers below. The Nawarat Bridge is one of the great places where locals and tourists can fully relish these exciting views.
Where to Participate in Yi Peng Festival
In the grounds of Lanna Dhutanka, just at the back of Mae Jo University in Chiang Mai, one can witness the largest release of lit lanterns into the sky. Entrance is free to these grounds, which usually host several thousands of people. Indecent dressing and alcohol are prohibited at the local Thai ceremony. Tourists should also be aware that they cannot bring their own lantern to the event because lanterns to be released have to be bought there for uniformity reason.
A second lantern-releasing event is typically organized a week after the traditional celebration for tourists, but for a fee. This event is conducted in English and materials such as seating mats and lanterns are made available to participants. Food, round-trip bus shuttles and souvenir sets are included in the cost of tickets charged. This second lantern release however, is not part of the official celebration.
When is Yi Peng Festival Celebrated?
Both Loi Krathong and Yi Peng Festivals are celebrated in accordance with the lunar calendar, so dates do change from year to year. But these dates usually fall in the month of November. While people may feel the celebration in the air a week earlier, the festival itself only lasts for three days.
for those who wish to experience this magical celebration in Thailand, it is recommended to plan the trip in advance in order to beat the rush that is common in the days leading to the event.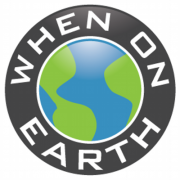 WOE Media
When On Earth Magazine is for people who love travel. We provide informative travel guides, tips, ideas and advice regarding places to see, things to do, what to taste, and much more for world travelers seeking their next dream vacation destination.