Eslite, a 24-hour Bookstore in Taiwan
In case you find yourself traveling in Taiwan with a mighty jet lag, consider spending the night in this amazing bookstore where you could curl up with a good book and read all your cares away.
Eslite is the largest bookstore in Taiwan, selling thousands of books in multiple languages from all over the world. Its flagship branch in Dunhua Rd. is open 24 hours a day, a perfect retreat for tired souls looking for refuge during after hours.
Upon entering Eslite during the off-peak, you'll find many readers lounging across the aisles. Couples cuddling in corners, college students studying for exams, foreigners reading their jet lag away, and the occasional sleeping elderly are the usual midnight crowd in this warmly hospitable place. Sure, the book prices are rather high, but that doesn't deter these visitors, who mostly use the place as a public library.  Oddly enough, the store management allows these 'night people' to stay around without buying anything, probably because of the prevailing idea that the Taiwanese "live 24 hours" and thus need a place like this to stay.
Eslite—a 12th century French word for "elite"—was opened in 1989. Today, it has opened up to 50 shops all around Taiwan, and even launching an arm in Hong Kong. More than half a million people visit the main branch every month, especially because Eslite has become of of Taipei's top must-see places.  Because of its unique and excellent service, Eslite was awarded "Asia's Best Bookstore" by Time Magazine in 2004.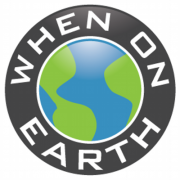 WOE Media
When On Earth Magazine is for people who love travel. We provide informative travel guides, tips, ideas and advice regarding places to see, things to do, what to taste, and much more for world travelers seeking their next dream vacation destination.