Abandoned Star Wars Movie Set in the Sahara Desert
Deep in the Sahara desert lies an abandoned settlement that looks as if it came from another world… in a galaxy far, far away.
It is, in fact, the movie set of Star Wars Episode 4: A New Hope, and later Star Wars Episode 1: The Phantom Menace, setting the stage for Luke Skywalker's hometown Mos Espa, in the desert planet Tatooine. Enamored by the Tunisian desert, George Lucas decided to film his first Star Wars movie in the Sahara, building a full-scale movie set which, at the request of the government's tourism office, was not dismantled.
Located northwest of the city of Tozeur, "Tatooine" encompasses 20 buildings which are now slowly being reclaimed by the desert dunes. Since the end of the filming of Star Wars Episode 1: The Phantom Menace in 2003, the movie set of 10,000 square meters is slowly being taken over by sand dunes from every side at a moving rate of 4 cm per day. In just a short time, this desert oasis which has been a pilgrimage destination of Star Wars fans everywhere will soon disappear.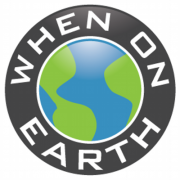 WOE Media
When On Earth Magazine is for people who love travel. We provide informative travel guides, tips, ideas and advice regarding places to see, things to do, what to taste, and much more for world travelers seeking their next dream vacation destination.