Drive through the hairpin bends of Trollstigen, Norway
Looking for an awesome road trip?
Look no further than Trollstigen in Norway, a __ long, winding road with a steep incline of 10% and a total of 9 sharp, frightening hairpin bends. Found in the county of Romsdal, 15 kilometers south of Åndalsnes, Trollstigen boasts of an incredible view of stunning mountainsides, rushing fjords, dramatic waterfalls, and deep, verdant valleys, making it one of the most popular tourist spots in Norway.
Because of its hazardous qualities, motorists take extra care while driving through Trollstigen. Vehicles measuring over 12.4 meters (41 ft) are prohibited from using the road. Every year, a number of tourist buses get stuck on the bends, but fortunately there have been no serious accidents since cars are required to keep lower speeds on the road. In the springtime, the snow melting atop the mountains sends water to shower on certain parts of the road, causing some cars to get a nice shower.
Literally "the Trolls Path" in English, Trollstigen was named because of the legend that trolls resided in the mountains crags. It's also home to the only official road sign in the world that has a troll on it. At the top there is large parking place which lets tourists to leave their cars and go to a viewing deck to take in the best view of the spectacular road, and souvenir shops dot the highway selling troll-themed gift items, postcards, t-shirts, and snacks.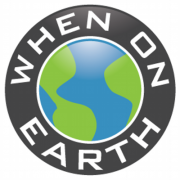 WOE Media
When On Earth Magazine is for people who love travel. We provide informative travel guides, tips, ideas and advice regarding places to see, things to do, what to taste, and much more for world travelers seeking their next dream vacation destination.