Dive The Great Barrier Reef in a Submarine
The Great Barrier Reef holds one of the most beautiful and diverse marine ecosystems in the world that adventurous divers can explore. But for adventurers who can't swim nor licensed to dive, that shouldn't be a problem – there's the Great Barrier Reef Submarine!
These 3-man mini yellow submarines will take you down to explore the reef just right at Fitzroy Island, which is 45 mins by fast catamaran from Cairns, Queensland, Australia. It accommodates 2 passengers and a pilot who's going to guide you through out the adventure. All you got to do is sit back and watch the colorful corals, shoals of fish, turtles, and other fantastic marine life swim before your eyes.
The submarine launches directly from the beach, not more than 4 meters from the shore. The pilot and a safety diver will guide you and your companion as you duck under the water to enter the submarine's large opening at the back. Take a seat and enjoy the ride as a diver in contact with land ensures your safety while underwater. The travel runs for 20 mins and ends back at the beach.
If you're game for it, bring your swimwear, towels, sunscreen, sunglasses, and hats to enjoy the beach after your ride. Stinger suits, goggles and masks are provided.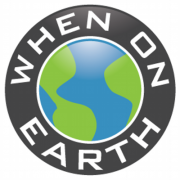 WOE Media
When On Earth Magazine is for people who love travel. We provide informative travel guides, tips, ideas and advice regarding places to see, things to do, what to taste, and much more for world travelers seeking their next dream vacation destination.