Dive the Deadly Jacob's Well in Texas
Mindless of what danger lurks in the depths of the well, many young bathers–residents or tourists–still venture to leap into the bottomless watery pit that is Jacob's Well in Wimberley, Texas.
Eight deaths have been reported of divers exploring the well's mysterious depths. It is by far one of Earth's most dangerous underwater caves for scuba divers. Yet regardless of its horrific past, Jacob's Well remains a popular summer destination for families, it being the largest perennial spring in the Texas Hill Country.
A perpetual artesian spring that feeds Cypress Creek, Jacob's Well reaches a massive 40 meters in depth. Authorities are strict with divers interested in exploring the well, but for those who aren't diving, the natural spring-fed pool can be safely enjoyed by everyone.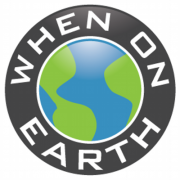 WOE Media
When On Earth Magazine is for people who love travel. We provide informative travel guides, tips, ideas and advice regarding places to see, things to do, what to taste, and much more for world travelers seeking their next dream vacation destination.