The Deadly Beauty of England's Poison Garden
Imagine going to a place where you see a warning on the entrance telling you that plants there can kill you. Scary, right? Welcome to the Poison Garden. The Duchess of Northumberland, who is the brain behind the garden, wanted this garden to show how certain plants can actually result in death and how long it could take before such death occurs. Let's take a closer look at this intriguing natural phenomenon.
Description
The Poison Garden is actually a section of the Alnwick Garden situated next to Alnwick Castle in Alnwick, Northumberland, England. The formal garden complex has a long history spanning centuries, with the first garden laid by the First Duke of Northumberland in 1750. Successive Dukes of Northumberland worked to ensure the Alnwick Garden is preserved until World War II when it was turned to for sustenance and subsequently closed in 1950 after having been left to fall into disrepair.
The Poison Garden Development
Redevelopment of the Alnwick Garden commenced in the late 1990s. This was driven by Jane Percy, Duchess of Northumberland, who had moved to Alnwick Castle with her husband when he was unexpectedly made the 12th Duke of Northumberland. The first phase of the redevelopment opened in 2001. The garden attracts more than an average of 800,000 visitors each year.
In 2005, a section of the Alnwick Garden was converted by the Duchess of Northumberland to form the Poison Garden. She drew the inspiration for the garden from the world-famous poison garden in Padua, which was built by the Medici family to take wicked care of their royal enemies. The Duchess had visited the Italian garden a year after moving to Alnwick Castle with her husband.
She obtained permission to grow cocaine, marijuana and magic mushrooms in the garden, strictly for educational purposes. A neglected, overgrown section of the Alnwick Garden measuring several acres was transformed into the Poison Garden. The area, which is filled with plants that are medicinal, narcotic or poisonous, has a gigantic tree house, a cherry orchard, water features, and a bamboo labyrinth.
Plants in the Poison Garden
There are numerous varieties of plants that are renowned to be potentially deadly in the garden. Of course, many of the plants have proven to posses medicinal properties as well. Still, this may not be the right place to come when in search of medicinal plants. Plant varieties include cannabis, hemlock, foxglove and belladonna. Other narcotic plants that can be found here include poppies, tobacco and magic mushrooms. Another inhabitant is Ricinus communis which is used to produce castor oil, but with seeds that are highly poisonous.
Visiting the Poison Garden
The entrance gate to the Poison Garden is always locked. You will need to get a guide to get through the gates which has a danger sign comprising a white skull and crossbones. The garden is also being guarded 24 hours a day to keep aimless wanderers away from this beautiful death zone.
Guides at the garden take visitors on tours, explaining the deadly properties of different plants. Once inside, you would be advised against touching or smelling any of the plants for you could fall sick, or even die, just by touching, let alone sniffing at them. The highly lethal plants are put in cages to prevent visitors from gaining easy access to them.
A visit to the Poison Garden promises to be a very educative one. You may be surprised to find out that some beneficial plants can be quite deadly if not handled or consumed with moderation. The guides at the garden will certainly help broaden your knowledge of the plants.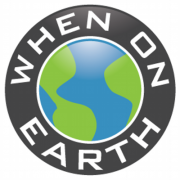 WOE Media
When On Earth Magazine is for people who love travel. We provide informative travel guides, tips, ideas and advice regarding places to see, things to do, what to taste, and much more for world travelers seeking their next dream vacation destination.