Cup Noodles Museum in Japan
Probably once in your life you've enjoyed a hearty cup of instant noodles, whether alone in a dorm room, overtime at work, or hanging out with friends late night at night in a 24-hour convenient store. Ever since the first cup noodle was sold, the snack immediately became one of the world's favorite meal options: quick to prepare with an unmatched taste to boot.
In 2011, Japanese food company Nissin Foods opened a museum entirely dedicated to the snack in Yokohama to celebrate its 40 years of existence. The 10,000 sq. m. the museum documents the history of cup noodles since its invention in 1971 to its cultural influence within Japan and the rest of the world, even its breakthrough as the meal of choice for a Japanese astronaut on a US space mission. The museum also contains a My Cup Noodle Factory, where visitors can create their own instant noodle recipe, as well as a play area littered with giant instant noodle cups.
The Cup Noodles Museum is actually Nissin's second cup noodles museum, the first one being Momofuku Ando Instant Ramen Museum located in Osaka. There is also another Ramen noodle museum in Shinyokohama, which is also popular among fans.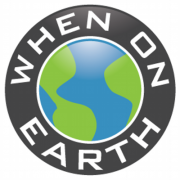 WOE Media
When On Earth Magazine is for people who love travel. We provide informative travel guides, tips, ideas and advice regarding places to see, things to do, what to taste, and much more for world travelers seeking their next dream vacation destination.