Cuddle Up With These Cute Teddy Bears in Jeju Island, South Korea
Tired of the usual museum setup? Museums aren't all paintings and sculptures, you can even have bears in it. This Teddy Bear Museum in Seogwipo, Jeju Island, South Korea transforms your favorite stars and artworks into cute little teddy bears.
The museum is grouped into three sections: the History Hall where you can learn about the 100-year history of teddy bears and see popular artworks like the Mona Lisa teddy bear; the Art Hall where you can see the latest from world-famous designers; and the Project Exhibition hall. It also has a museum shop, cafe, restaurant, bar  and an outdoor park where you can enjoy the view of Jungmun Sea.
What's more? The smallest teddy bear in the world is just right in here at the size of 4.5mm. There's also a garden where you can see some bear sculptures.
It's all kinds of adorable in this museum, don't you agree?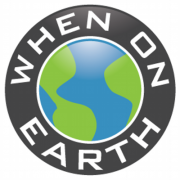 WOE Media
When On Earth Magazine is for people who love travel. We provide informative travel guides, tips, ideas and advice regarding places to see, things to do, what to taste, and much more for world travelers seeking their next dream vacation destination.