Cool Things We Found On The Internet: Daily Life in Cambodia
Local villagers fall onto the ground from a cart pulled by oxen as they take part in a ceremony to exorcize evil spirits and pray for rain amid the rice planting season at Pring Ka-ek village, about 20 kilometers (12.5 miles) northwest of Phnom Penh, Cambodia.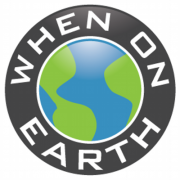 WOE Media
When On Earth Magazine is for people who love travel. We provide informative travel guides, tips, ideas and advice regarding places to see, things to do, what to taste, and much more for world travelers seeking their next dream vacation destination.