Cape Byron Conservation Area and Lighthouse – Breathtaking Views from Australia's Easternmost Point
Australia is a lovely country for enjoying the outdoors, with incredible beaches, dramatic cliffs, and verdant forests. Watching them from a vantage point is one of the most wonderful experiences.
Located on the easternmost point of Australia, Cape Byron Conservation Area and Lighthouse offers more than just panoramic ocean views. Walking around and towards its iconic lighthouse is the top activity here mainly because of the amazing views you will get along the way.
Cape Byron Walking Tracks
There are many tracks in the area for walking, but the most popular is the track on Lighthouse Road. If you follow this 3.7-kilometer path, it can take up to 2 hours, but it's all worth it. With beautiful things to see along the way, time definitely passes too quickly!
This walking track leading to Cape Byron Lighthouse give you continuous views of the ocean, the coastlines, and beaches along the bay, namely Main Beach, Wategos Beach, and Tallows Beach. You can see surfers having a great time at the Pass, one of Australia's famous surf breaks.
From the different viewing points, you can see turtles, stingrays, and other marine creatures. If you are lucky, you will see dolphins swimming close to the shore.  Cape Byron is also the perfect place to see whale migration in New South Wales.
Cape Byron Lighthouse
Sitting on a cliff 94-meters high, Cape Byron Lighthouse is an icon and an imposing structure in Australia's easternmost point. Built in 1901, the lighthouse is very well maintained; the famous walking track culminates here, but it also offers more stunning and spectacular views of the lake.
Treat yourself to the sea's relaxing and indulging hues of turquoise, glistening white from the shore, and verdant green from the hinterlands and forests around the Cape Byron Conservation area. The lighthouse is the best place to catch sunrise and sunset in Cape Byron.
More than a viewing area, the keeper's cottage can also be rented. Imagine waking up to one of the most beautiful views your eyes has ever lain upon. Nearby is a café that offers not just light snacks and drinks but beautiful views of the coastline and forests.
Other spots with great views are the different picnic areas within the Cape Byron Conservation areas.  Walking here is a good experience with half a million visitors coming every single year.
The Cape Byron State Conservation Area  and Lighthouse is an incredible destination for its picturesque views and relaxed atmosphere. The most popular time to visit is from June to November, which coincides with the whale migration season. So, if you're looking to add natural beauty to your travels, start planning your visit to the Byron Bay region today.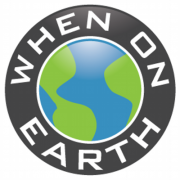 WOE Media
When On Earth Magazine is for people who love travel. We provide informative travel guides, tips, ideas and advice regarding places to see, things to do, what to taste, and much more for world travelers seeking their next dream vacation destination.