What Can $1 Buy Around the World [Infographic]
Don't think you can get very far on a single dollar any more? Think again. When Lonely Planet asked its readers what $1 can buy in their neighborhood, the answers were astounding. Sure, one hour of parking may not seem all that extravagant, but as it turns out, in certain parts of our world, a lonely Washington can get you an unlimited meal, a pretty serious back massage, and even an entire bottle of wine.
So if you're curious to find out where in the world you can stretch your savings, check out our infographic to find out what one US dollar can buy around the world.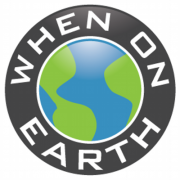 WOE Media
When On Earth Magazine is for people who love travel. We provide informative travel guides, tips, ideas and advice regarding places to see, things to do, what to taste, and much more for world travelers seeking their next dream vacation destination.