Traverse the Russian Wilderness On A 170-Foot Long Trampoline
In Russia, a group of Estonian architects created a 170-ft long trampoline in the middle of a forest of the remote region of Nikola-Lenivets, four hours from Moscow.
Called "Fast Track", the art experiment was designed to allow people to experience their environment in a new way as an experiment  on art, architecture and socio-cultural norms. It's part of the 2012 Archstoyanie, an annual festival that allows artists–especially architects–to build creative experiments in different fields of art and culture.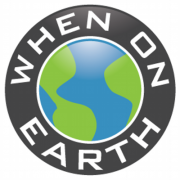 WOE Media
When On Earth Magazine is for people who love travel. We provide informative travel guides, tips, ideas and advice regarding places to see, things to do, what to taste, and much more for world travelers seeking their next dream vacation destination.