The Baku Museum of Miniature Books in Azerbaijan
Even in this time when most people are using anything digital, books remain as one of the most popular tangible goods. But one place in Baku, took their love of reading to the next level. All the miniature books in Azerbaijan's miniature book museum are readable but may require you to seek the aid of a magnifying glass or a microscope. These cute books, which usually have sizes up to three inches, have been around the time full-size books were created. They were made for the convenience of placing them in your pocket while on-the-go.
Can it be a hobby to collect miniature books? Of course, yes and you can even make a museum out of it. That's what Zarifa Salahova of Azerbaijan did and now, you can visit the world's only private museum featuring her collection of more than 3,600 miniature books – the Baku Museum of Miniature Books.
The Baku Museum of Miniature Books is located in the old part of Baku, Azerbaijan called Inner City. The museum first opened on April 23, 2002, during the International Book and Copyrights Day in Azerbaijan. It is divided into 15 sections and 25 exhibition cases. Some of the categories included are: Azerbaijani authors, oldest, smallest, children's, Soviet era, Pushkin, Baltic countries, Central Asia, and International.
The oldest miniature book you can find in this museum is a copy of the Koran that dates back to the 17th century. For the smallest, it is Japan's three 2mm x 2mm books, the "Language of Flowers", "Birthstone", and "The Signs of the Zodiac" (Tokyo: Toppan Publishing House, 1978), that are kept inside a tiny circular white container. The smallest miniature published in the former USSR is called "The Most Miraculous Thing" (Moscow, 1985) with a size of 6mm x 9mm. The book includes works of Gorkin and Pushkin. Moreover about Pushkin, 320 miniature books related to him can be found in the museum.
Not only a collector but also a publisher of miniature books, Zarifa Salahova has published books such as the new Constitution of the Azerbaijan Republic and Heydar Aliyev's Inaugural Addresses. If you can bring some of your miniature books that the museum don't have, you can trade them for copies of Salahova's published works. Also take note that the books on display inside the museum are not for sale.
Miniature books aren't just full-sized books shrunk to sit well on a fingernail. These fall into four categories according to size:  Macro-Mini: 3-4 inches, Miniature: 1-3 inches, Micro-Mini: 1/4-1 inch, and Ultra Micro-Mini: less than 1/4 inch. Moreover, bindings are also varied. Some are made of traditional leather, wood, snakeskin, marbled papers, and even silver. The craftsmanship of each miniature book is no joke – same with its cost – which makes the hobby of collecting these books an art itself.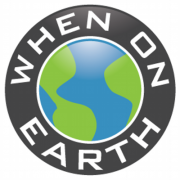 WOE Media
When On Earth Magazine is for people who love travel. We provide informative travel guides, tips, ideas and advice regarding places to see, things to do, what to taste, and much more for world travelers seeking their next dream vacation destination.