Advertising Agency Makes National Flags From Each Country's Traditional Foods
To promote the Sydney International Food Festival, Australian advertising agency WHYBIN\TBWA brilliantly created 18 national flags out of foods commonly used in each country's cuisine. The creative geniuses behind this project include Executive Creative Director: Garry Horner,  Creative Director: Matt Kemsley, Art Director: Miles Jeffreys, Copywriter: Tammy Keegan, Photographer: Natalie Boog, Retoucher: Nick Mueller and Food Stylist: Trish Heagerty. If food plays an important part in your travels, then maybe the following photos will help you identify your next destination.
Lebanon
tomatoes, pita bread and parsley
Italy
basil, pasta and tomatoes
China
dragon fruit and star fruit
Brazil
banana leaf, limes, pineapple and passion fruit
United States
hot dogs, ketchup and mustard
Greece
olives and feta cheese
India
curry chicken, rice, cheera thoran and papadum wafer
South Korea
kimbap and sauces
Turkey
Turkish Delight
Vietnam
rambutan, lychee and starfruit
United Kingdom
scone, cream and jams
Spain
chorizo and rice
France
blue cheese, brie cheese and grapes
Australia
meat pie and sauce
Thailand
sweet chilli sauce, shredded coconut and blue swimmer crab
Indonesia
spicy curries and rice
Switzerland
charcuteries and swiss cheese
Japan
tuna and rice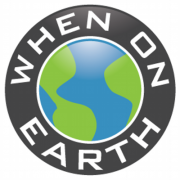 WOE Media
When On Earth Magazine is for people who love travel. We provide informative travel guides, tips, ideas and advice regarding places to see, things to do, what to taste, and much more for world travelers seeking their next dream vacation destination.