99-Year Old Bulgarian Man Spent Decades Begging So He Can Donate To Churches
Meet Dobri Dobrev, aged 99, a Bulgarian WWII veteran who has lost his hearing during the war. He is known by the people as "Dyado Dobri" (Grandpa Dobri) who is always seen in the streets begging for money.
For several decades Dobrev has traveled on foot from his small home in the  village of Bajlovo all the way to the city of Sofia, roughly 25 kilometers daily, where he spends the whole day begging. People know him for his prostate gratitude towards those who drop coins into his box, ready to kiss a child's hand with a smile, and an eagerness to talk to strangers about God. It has been like this for many years.
However it was discovered only recently that all the money Dobrev has collected over the years–around 78,000 lev ($50,000)–he donated for the restoration of churches and monasteries throughout Bulgaria. To the Church of St. Cyril and Methodius in Baylivi he gave 10,000 lev. He donated 25,000 lev to the Eleshnishkiya monastery and the church in Gorno Kamartsi. But his greatest contribution was at 35,000 lev offered to the temple-monument of St. Alexander Nevsky, the largest church in the country.
As for his own expenses, he manages to live with his 80 euros (roughly $100) pension he is given every month. He stitches his own clothes, makes handmade leather shoes, and survives eating just a piece of bread and a slice of tomato everyday. Church leaders visit him in his humble home offering new furniture and financial assistance, but he refuses everything.
Because of this, some call him the Saint of Baylovo, a testament of the hope that humanity is still capable of true kindness and selflessness, if only they choose it over wealth and comfort. Whenever you drop by the city of Sofia, look out for this old man they call Dyado Dobri, get to know his heart, and perhaps learn a lesson or two about humility.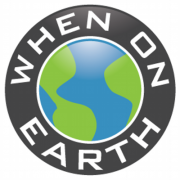 WOE Media
When On Earth Magazine is for people who love travel. We provide informative travel guides, tips, ideas and advice regarding places to see, things to do, what to taste, and much more for world travelers seeking their next dream vacation destination.