9 Private Islands Owned by Rich and Famous Celebrities
The obvious benefit of being a celebrity is the truckloads of cash from all the movies, ads and endorsements. However, being famous means you have to sacrifice one thing – privacy. But if you're confident about your unlimited amounts of money, then there's a solution to that problem — buying your own private island. For your personal inspiration, here are some of the islands owned by famous celebrities who're lucky to have their own paradise they can call home.
1. Tetiaroa Atoll
Owner: Marlon Brando
Tetiaroa, an island in the French Polynesia, was once an inaccessible place only visited by the former chiefs and kings of Tahiti as a summer destination. After many years, it became open to the public as a luxurious – super luxurious – and eco-friendly resort called The Brando. The atoll located 30 miles north of Tahiti had lured the late Marlon Brando's eyes when he was looking around the islands of French Polynesia for his 1962 movie, Mutiny on the Bounty.
2. Mago Island
Owner: Mel Gibson
Mago Island is a 22-square-kilometer volcanic island located in the northwest sector of Fiji's northern Lau Group of Islands. Mel Gibson purchased the island in 2005 for about US$15 million. There isn't anyone living on the island for now except for a few caretakers, and there's nothing to visit here too since the island is left in its untouched state.
3. Little Hall's Pond Cay
Owner: Johnny Depp
Johnny Depp's famous Pirates of the Caribbean made him so attached to the Bahamas that in 2004 the idea to look for his own island struck his mind – though not as Captain Jack Sparrow of course. He bought Little Hall's Pond Cay for US$3.6 million as his relaxing hideout away from the paparazzi. There are a few developments done on the island with six of its beaches named after his wife Amber, kids Lily Rose and Jack, his friend and mentor (Marlon) Brando, and close friend Hunter S. Thompson (Gonzo beach).
4. Leaf Cay
Ex-owner: Nicholas Cage
Just close to Johnny Depp's Little Hall's Pond Cay, Leaf Cay is the territory in the popular Exuma chain Nicholas Cage bought for US$3 million. It is an undeveloped paradise and cannot be developed at all because of its endangered subspecies inhabitants, the Northern Bahamian rock iguana. The property is for sale at US$7 million.
5. Whitestone Islands
Rumored Ex-owner: Robin Williams
Whitestone Islands are three islands located in the Sunshine Coast of British Columbia, Canada. The rumor that Robin Williams lived in one of these islands has been running for over 20 years but was never confirmed. Now, the islands are for sale and buying the island package includes a 6-acre island with a luxurious home hanging over the ocean plus 2 smaller islands filled with marine life and a 4-acre waterfront property in Bargain Harbour.
6. Blackadore Caye
Owner: Leonardo DiCaprio
Not far from the Belize Barrier Reef lies the small island in the Atlantic Ocean called Blackadore Caye, bought by Leonardo DiCaprio in 2005 with Cayo Espanto owner Jeff Gram for a reported price of US$1.75 million. DiCaprio originally discovered the island during his Cayo Espanto vacation in 2004. Blackadore Caye was a popular site for fishermen but had suffered from overfishing and deforestation. Now, DiCaprio will open Blackadore Caye as a "Restorative Island" that will provide villas and stunning views for guests while helping restore its surroundings through measures such as replanting mangroves and providing a nursery to grow indigenous marine grass.
7. Goat Cay
Owners: Tim McGraw and Faith Hill
Located again in the Great Exuma Cays of Bahamas, Goat Cay is a fully developed land with beaches, hiking trails, and a scenery worth millions. McGraw and Hill's home features four bedrooms, a lookout tower, and three smaller homes for a manager and staff.
8. Rooster Cay
Owner: Eddie Murphy
Rooster Cay is a 15-acre island that is located 5-minutes away from Nassau, Bahamas. The comedian Eddie Murphy was reported to buy the island for a whooping US$15 million in 2007.
9. Musha Cay
Owner: David Copperfield
The 150-acre Musha Cay is located 85 miles southeast of Nassau, owned by the famous illusionist David Copperfield. Copperfield bought the island for US$50 million in 2006 and turned it into a resort where you can book the entire island all by yourself or with a group of 12 for $37,000 a night with a four-night minimum stay. You can bring more friends up to a maximum of 24 which costs $52,500. The resort has five-plantation style villas and The Landings, a large windowed-building that overlooks the dock and serves as the restaurant and guest clubhouse. There's also a spacious dining room, a breakfast veranda, and a game room.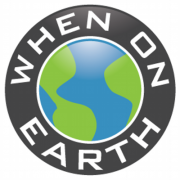 WOE Media
When On Earth Magazine is for people who love travel. We provide informative travel guides, tips, ideas and advice regarding places to see, things to do, what to taste, and much more for world travelers seeking their next dream vacation destination.