9 Places You Should See in Port Barton, Palawan, Philippines
Palawan's El Nido has been the most famous destination in the sword-like island. And with its popularity you can already expect how it turned out to be nowadays: crowded. If you're the type of person who's looking for a toned down version of El Nido, then look no further. The place you're looking for is also in Palawan, just 3-4 hours from El Nido. Your next paradise is known as Port Barton and when you're here, don't miss out these following attractions that will surely make you love the laid-back place.
1. Pamuayan Falls
Pamuayan Waterfalls is a 4-kilometer walk from the town, an hour and half hike starting from the northern end of Port Barton beach near Greenviews resort. Watch out carefully for the trails as some are unmarked that it can be confusing for hikers. After the tough hike through streams, trees, and rice fields, you'll find a huge basin of cold, clear water filled continuously by the waterfall. If you're brave, you can climb up the cliff and dive in the natural pool.
2. Port Barton Beach
Once you land in the town of Port Barton, you won't have troubles finding the beach right away. Whether you're staying at the beachfront or two streets behind it, you'll never be far away from the beach itself where you can just watch the sunset, drink beer, swim, or have a full-body massage.
3. Exotic Island
The island deserves its name as its beauty is truly exotic and you'll only realize that once you see the island with your own eyes. Exotic Island is remarkable for its fine white sand and clear turquoise waters making the experience truly surreal. This is the usual stopover for lunch in Port Barton's Island Hopping Tour A.
4. German Island
Also included in the town's island hopping tours, German Island looks like an imaginary island you've only seen in storybooks. With its powdery sand dotted by several trees and surrounded by the blue sea, you might think of getting trapped here for a day.
5. Bigaho Falls
Bigaho waterfalls is located in Sitio Bigaho which will take you about a 20-minute boat ride from Port Barton. From the white sand beach of Sitio Bigaho, it'll take you about 15-minutes of hike before you can reach the rocky cascades of Bigaho waterfalls.
6. Sandbar
Yes, the boatmen just simply call it as the "sandbar". This small pile of white sand you'll visit through Port Barton's island hopping tours can look quirky because of its size, but the water surrounding it is full of amazing underwater sights snorkelers will enjoy.
7. Aquarium Four
If you got a GoPro, a waterproof camera or phone, here's where you can capture what underwater rich with marine life looks like in reality. Aquarium Four is popular among snorkelers and best for traveling families with their children as its deepest point is only 2 meters deep.
8. Cacnipa Island
Cacnipa Island is a 1-hour boat ride from Port Barton. It is a private and secluded island where you can feel like you're living in your own paradise. There's only one accommodation available in the island which makes your stay more luxurious and away from the packed places of Port Barton. Moreover, you can enjoy doing several activities around the island like snorkeling and kayaking.
9. Albaguen Island
If you feel like you've taken over an island, there's Albaguen Island waiting for you to conquer it – not really. But you can stay in its one and only resort to feel like it. What's more special about this island is its turtle sanctuary where you can get to know more about these reptiles.
There's more to see around Port Barton and you can only find out more about its secrets if you ask the friendly locals around. Meanwhile, you can also check out the other snorkeling sites and islands around it including Ausan Island, Capsalay Island, Smart Island, and Paradise Island.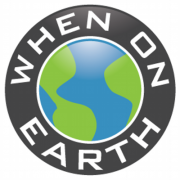 WOE Media
When On Earth Magazine is for people who love travel. We provide informative travel guides, tips, ideas and advice regarding places to see, things to do, what to taste, and much more for world travelers seeking their next dream vacation destination.