6 Things To Do in Koror, Palau
If you take a look at the vast Pacific Ocean, you'd notice how different islands are scattered all over it which further means there's still a lot to discover around the world. Take a closer look at the western side of the Pacific, in the Micronesian Region, and you'll find an archipelago called Palau. In this archipelago composed of more than 500 islands, we'll zoom in to its economic and commercial center called Koror where two-thirds of the country's population resides. So your plane lands in Koror and what's there to do in this island? You can do the following activities before hopping to the rest of Palau's islands.
1. Hike until you reach Ngardmau Falls
Ngardmau falls is Palau's highest waterfall which is 30 meters high and 37 meters wide. But before you can reach the waterfalls, you'll need to go on a 20-30 minute hike down a mountain (and another when you go back). The short hike pays you off with a high waterfall and natural pools where you can swim and relax.
2. Bathe in the Milky Way
Milky Way is a nice stopover for snorkelers and divers who've wandered around the blue seas of Koror. Here in Milky Way, you can dive into the ocean floor to scoop up some white mud and cover your face and body with it either for fun or to reap the anti-aging benefits of the mud. It's an instant natural spa in the middle of a turquoise-colored lake.
3. Snorkel with hundreds of jellyfish in the Jellyfish Lake
Isn't it like getting yourself into great trouble when you say "swimming with jellyfish"? Yes, but in Koror's Jellyfish Lake, you don't need to worry at all. The jellyfish trapped in this lake for 12,000 years due to the rise of sea levels post-Ice Age have stingers but these are too small to be felt by humans, which makes swimming with them safe and just plain cute. You may swim in the Jellyfish Lake but scuba diving is prohibited.
4. Swim at Long Island Park
Located south of the two bridges, connecting Koror and Malakal, lies Long Island Park, a great destination for those who just arrived in Koror looking for a nearby place to have a picnic and swim. Snorkeling in Long Island Park gives you a chance to see a variety of small fishes.
5. Buy (or window shop) some local art at the Belau Art Gallery
When in downtown Koror, you can visit the Belau Art Gallery right across Bethlehem Park. The shop's owner and artist, Michael Glinski, shares his original hand paintings which are mostly in 3D paintings. The shop also sells handmade silver and opal necklaces, wood carvings, postcards, and hand-painted sarongs.
6. Learn about Palau's history at the Belau National Museum
Two floors of history-rich exhibits will welcome you in Belau National Museum if you want to take a break from Koro's natural attractions. The oldest museum in Micronesia gives you Palau's history during its colonization from Spain, Germany, Japan, and the United States until its independence. It also features artifacts from weapons to artworks. After going through history, you can check out the souvenir shop at the third floor.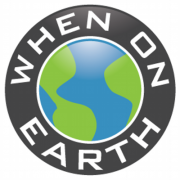 WOE Media
When On Earth Magazine is for people who love travel. We provide informative travel guides, tips, ideas and advice regarding places to see, things to do, what to taste, and much more for world travelers seeking their next dream vacation destination.