51 Photos That Show What You're Missing By Not Traveling Around The USA
What is the scenery that first comes to mind when you think about the United States of America? Is it the set of New York skyscrapers or the shores of California? Whatever it may be, this huge country we call America is in fact a land full of natural wonders where each state has something huge to offer. Similar to the massive country itself, this post is packed with shots that'll make you realize the amazing places you might have been missing in good old USA.
West Mountain
Arizona
Colorado
Idaho
Montana
Nevada
New Mexico
Utah
Wyoming
Pacific
Alaska
California
Hawaii
Oregon
Washington
Midwest East North Central
Illinois
Indiana
Michigan
Ohio
Wisconsin
West North Central
Iowa
Kansas
Minnesota
Missouri
Nebraska
North Dakota
South Dakota
South
South Atlantic
Delaware
Florida
Georgia
Maryland
North Carolina
South Carolina
Virginia
Washington D.C.
West Virginia
East South Central
Alabama
Kentucky
Mississippi
Tennessee
West South Central
Arkansas
Louisiana
Oklahoma
Texas
Northeast
New England
Connecticut
Maine
Massachusetts
New Hampshire
Rhode Island
Vermont
Mid-Atlantic
New Jersey
New York
Pennsylvania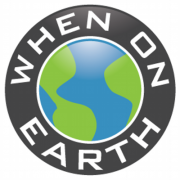 WOE Media
When On Earth Magazine is for people who love travel. We provide informative travel guides, tips, ideas and advice regarding places to see, things to do, what to taste, and much more for world travelers seeking their next dream vacation destination.