5 Real Jail Hotels Around the World
No one wants to go to jail. But what if you can stay for a night in jail, complete with the amenities you enjoy in a regular hotel? If this sounds like a deal for you then this list is your guide to the world's modern hotels that were once homes to thousands of prisoners. Some have been turned into luxurious accommodations while others are suitable for the needs of a budget traveler. One prison though continued to be a place of brutality. Read on to know where these are.
1. The Old Mount Gambier Gaol, Mount Gambier, SA, Australia
The Old Mount Gambier Gaol opened in 1866 and closed as a prison in 1995. The prison was then converted into a boutique-style accommodation for backpackers or interested travelers. Guests can access the historic features of the Old Mount Gambier Gaol such as the prison chapel, library, and lounge that were turned into common areas for lounging and entertainment. There are three courtyards available for events and communal kitchens wherein visitors can grab a snack or make their own meals.
2. The Liberty Hotel, Boston, MA, United States
The Liberty Hotel was once known as Charles Street Jail which was established in 1851. In 1973 after 120 years housing some of Boston's criminals, the prisoners protested because of the poor living conditions in the jail. As a solution the prisoners were transferred to the new Suffolk County Jail. Charles Street Jail was later transformed into a hotel by a group of designers, architects, historians, and conservationists. The building's historic features like the jail cells, windows, and catwalk were preserved with a touch of modern design, creating balance between the old and the new.
3. Jailhotel Loewengraben, Lucerne, Switzerland
Located at Lucerne's Old Town, Jailhotel Loewengraben was first built as a prison in 1862 and turned into a prison hotel in 1999. It's an affordable accommodation for backpackers or budget travelers but it can also be suitable for those who look for conference rooms and business facilities. Expect that your room won't be that large since the jailhotel has preserved its jail cells which are known to have thick walls.
4. Karosta Prison Liepaja, Liepaja, Latvia
Karosta Prison Liepaja boasts itself as an "unfriendly, unheated, uncomfortable and open all year round" hotel. The jail was built in 1905 but even nowadays, it has preserved what it originally was during the Soviet era – a brutal KGB jail with a fully-functioning detention and torture center. If you want to be a prisoner for a day, sign up in Karosta Prison and be treated like a real prisoner. Bed checks, verbal abuse, and latrine use are included.
5. Malmaison Oxford, Oxford, England
The hotel is located in the core of Oxford castle, a Norman medieval castle that is almost 1000 years old. Most of the castle was destroyed during the English Civil War and in the 1800s, the remaining portions of the castle were converted into a prison.  In 1996, the prison was closed and reopened as a hotel. The jail cells were turned into guest rooms and the punishment rooms were converted into offices.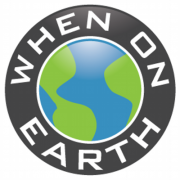 WOE Media
When On Earth Magazine is for people who love travel. We provide informative travel guides, tips, ideas and advice regarding places to see, things to do, what to taste, and much more for world travelers seeking their next dream vacation destination.